How To Write a Cause And Effect Essay? For many students, writing a cause-and-effect essay can be difficult because identifying the exact causes and effects of a phenomenon can be complex.
It also requires in-depth research and analysis.
You should also organize the information in a clear and logical way while writing a cause-and-effect essay.
This may require careful consideration of which information is presented and the use of transitional words and phrases to connect different ideas.
If you are one of those who are worried about writing an effective cause-and-effect essay then don't worry! I am here to help you. I know that writing an essay is always a time-consuming and overwhelming task for students.
That's why I will provide some of the best tips that will help you to write a good cause-and-effect essay.
So let's get started.
What Is a Cause-And-Effect Essay?
A cause-and-effect essay is a type of academic writing that explores the relationships between phenomena, events, or ideas. in this type of essay, the writer wants to examine how one thing leads to another, and how different factors interact with each other to create a specific outcome.
In this essay, the writer presents the causes of a particular phenomenon first and after that, he discusses the effects which result from those causes.
He can also present the effects first, and after that discuss the causes that led to those effects. This essay can also explore the relationship between multiple causes and effects, and how they interact with each other.
How To Write A Cause And Effect Essay- A Complete Guidance
Know: Cause and effect essay
Do you want to know about the cause and effect? Now you will get the answer to your question. The cause involves why something happens, and the effect involves the impact of the result of the cause. There are types of cause and effect essay that you must know-
Essay focused on the effect
As its names suggest, it focuses on one or more effects of the particular cause.
Essay focused on the cause
It focuses on the various causes that lead to the event.
Essay focused on both causes and effects.
It focuses on both that is the reason why something happens and the effect it had.
It is an academic paper that examines the condition and explores causes or effects. This paper is concerned with certain things or tasks. What are the consequences of jobs and typical ways to organize ideas? The essay outlines how reason leads to effects and claim with research. Logical explanation tasks and reaction fit together and will have a reliable essay.
Purpose Of Cause And Effect In Writing
Professors assign the cause-and-effect essay writing task to students because it helps develop critical thinking, find logic, and develop persuasive essay writing abilities. In this, a writer tries to describe an event and identify its leading causes.
How To Choose The Best Cause And Effect Essay Topics?
When choosing a topic, the main thing to remember is that it must describe a scenario where a particular event, fact, or action leads to another. In simple words, you have to ensure that there is a cause and effect relationship that you can explain in your essay.
Before choosing a topic for cause and effect essay, you must remember the key features of good cause and effect essay topics are as follows-
Relevancy;
Clarity;
Correctness;
Importance;
Interestingness.
As long as you keep these features in your mind, you will select the relevant topic.
Point to remember-
The cause and effect essay's main aim is to discover events that lead to particular results. While writing it, you must ensure that you have researched the causes and are confident about the particular results. You can explain either causes or effects or both in the essay.
Structure Of A Cause And Effect Essay
The cause and effect essay opens within a general introduction topic, leads the thesis statement and primary cause, main results, many reasons, and consequences of tasks. Clarifying difficult relations needs full usage of a sign like technical research and statistics and anecdotes.
The cause and effect essay planned in two fundamental techniques.
Start with effect and talk about causes.
Start with cause and talk regarding the effect.
Writing A Cause And Effect Essay
Select tasks or conditions you reflect has a compelling cause and effect affiliation. Choose an event or situation in engaging ways. Manage your essay by initial within either cause then affect the organization. You should discuss and help to causes and effects using the full range of evidence if you need to write many causes or many things. You might select a sequence of terms of order importance. Use phrases of action trying to forge amongst too many tasks and conditions. It would be managing ideas and essays with a conclusion to review the key points and reinforces the thesis statement.
Parts Of The Cause And Effect Essay
Three central part of cause and effect essay are as follows-
Introduction part
The main thing a student should worry about how to write an effect essay introduction. You should share background information and target the main concepts. People decide by books cover, and teachers prefer original reading papers with great opening lines.
Body part
The body is presented with the main essay by providing primary evidence. Your paper makes sure for main points and has single topics. It would expand on the cause of the main subjective effects. In the body part, you should write the main detailed about topics. You can write more information on the body part.
Conclusion part
It should one paragraph concisely restates the main point's argument of the essay. The main idea of the essay has intended to show or prove.
Steps Of How To Write A Cause And Effect Essay
Step 1. Select the topic.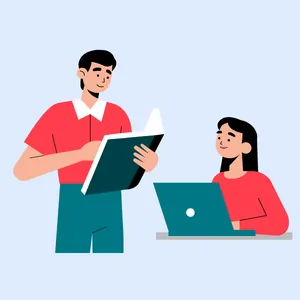 First, you need to pick up sufficient cause and effects topics.
You need to choose a good topic for the essay.
The subject should have a chain event and a starting point and endpoint.
A social movement is the best topic, as well.
Civil Rights movement or women, Protestants have causes and effects.
Step 2. Researching
You analysis the topic and begin researching it.
Go to Wikipedia and progress appreciative of the subject.
You will increase research beyond Wikipedia to write a decent essay.
Step 3. Write down your researched points.
Writing though you search will help to put thoughts.
Your writing does not have perfect, and you need more exercising skills points.
The thought is to begin to put words on paper.
More information obtains and harder to actual starting composing essays.
Revise primary writing skills and make them stronger.
Step 4. Create an outline.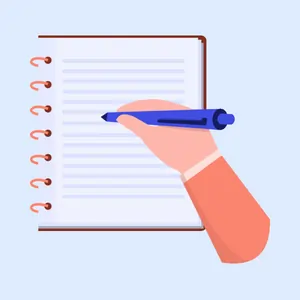 You must need to compose an outline.
It may seem to create an outline after I have begun writing.
Your technique helps families with the subject.
According to your search, you research and answer the query and start thinking within the best ways.
Step 5. Write a rough draft.
Write a rough draft by using a plan, and you create.
Parts of draft work for the main reason for the outline.
You finish comprising a rough draft.
Consider the main flow, and stays target and focus on the primary awareness.
The above steps are the solution to your question about how to write a cause and effect essay. Now, we will explain it through an example.
Example Of Cause And Effect Essay
The problem of bullying in school- Its causes and effect
Introduction-
The problem of bullying is increasing day by day. It has become a big problem in many schools and creates a negative impact on the students. The causes and effects related to this problem, along with the solutions, are explained in subsequent paragraphs. Stay tuned with us!
Body paragraph 1-
There are so many causes of this big concern. Initially, the past experiences of the students have an effect on them. They think of doing it because they were the victims at that time, but now they think they are taking revenge. Moreover, they want to create a hold on the new students. By creating superiority, they create fear in the mind of students. Furthermore, they take advantage of the students who are not able to defend themselves.

The effect of this situation is that many students feel depressed with the name of the school. They don't want to attend school and make friends. Also, they don't want to discuss this with their teachers and parents, and as a result, it negatively affects their studies.
Body paragraph 2-
School authorities can improve this situation by adopting some measures:1. Counseling of the students can help a lot. It helps in understanding the student's psychology.2. School authorities should make strict rules so that the students have a fear of them.3. Authorities must try to conduct co-curricular activities. By this, they will develop team spirit.
Conclusion-
Let's sum up, in my perspective, bullying is an activity that is not good for the growth of the students. So, solutions can be followed to overcome the situation. By following the solutions, the students like to go to school and participate in every activity without any hesitation.
We hope from the above example; you will get an idea of how to write a cause and effect essay.
Quick Links
Wrap Up
The above information provides a solution to your question about how to write a cause and effect essay. issues related to cause and effect essay. These offered the central concept of cause and effects essay. Such as structure of cause and effects essay, steps of causes of effects, and part of the essay, and example. In case you are facing any problem regarding writing cause and effect essay. Get the best essay writing help from the experts at nominal charges.
FAQs
What should I write first while writing a cause-and-effect essay?
While writing a cause-and-effect essay you should first pick a great topic. A good topic for this type of essay will be one that has a solid history to it.
How do I structure a cause-and-effect essay?
It has three main parts:
1. Introduction
2. Body
3. Conclusion
In the body, you can use two paragraphs. It may contain cause and effects, causes and solutions, or effects and solutions.