How To Study For Final Exam? Studying for the final exam is very important for academic success because they test everything you have learned in the classroom. And it can have a big impact on your grades. This is the reason it is very important to study well for exams.
For many students, studying may sound boring. But it is a great opportunity to review all the information you have learned in the classroom.
In class, you can practice problem-solving and critical thinking skills, and you can also develop important life skills like time management and goal setting.
By studying well for exams, you will not only Get Good Grades on the exam, you can also prepare for your future career.
Here in this blog, I have provided some of the best tips that will help you to study well for the final exam. So, let's get started.
Reasons Why is it important to study for final exam
There are a lot of reasons why you should study for the final exam:
Achieve Academic Success
Studying for the final exam is very important for academic performance because it can help you improve your better grades.
Test Understanding And Mastery
Exams are designed to assess students' understanding and mastery of the course material and studying for exams helps you to retain and show your knowledge.
Improve Critical Thinking Skills
If you study for the exam, then it can help you improve your critical thinking and problem-solving skills which are very important for academic and professional success.
Boost Confidence
By feeling well-prepared for the exam, you can boost your confidence and reduce anxiety about the test.
Develop Time Management Skills
Studying for the exam requires time management skills, which are valuable in academic and life.
Gain a Deeper Understanding Of The Material
Studying for the exam involves reviewing and practicing course material, which can help you to develop a deeper understanding of the subject matter.
How To Study For Final Exam
Identify Your Goals How To Study For Final Exam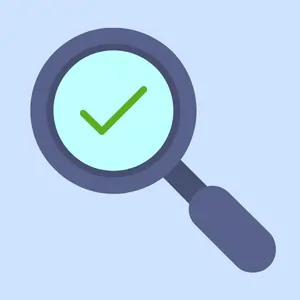 Before starting the study, it is essential to identify what your goals.
Set a target grade for the final exam and think about what you will need to do to achieve good grades.
Don't set your goals too low. Try to push yourself and set your mind to get the top grade in exams.
Create A Study Schedule And Stickily Follow It
Time management is a key to studying for the final exam. Making an effective study plan is a vital component of doing well in your final exam.
Good time management can help you to improve your grade. Analyse how many things you have to study and try to calculate how much you have to study each day to cover everything.
It can help you to reduce stress by teaching them how to set aside the necessary amount of time for studying, and also how to use that time wisely.
You can place the calendar or printed schedule in a visible location so that it is easy to see and follow.
Take Short Breaks During Your Study Time
Take a short break to rest and recharge your mind. Your brain can only focus on a maximum of 90 minutes before it needs a break.
At the start of your break, set an alarm that will go off when your break is over.
During the break, you can get a drink of water or walk or grab a snack.
You can also use your breaks to stand up and go for a walk. Go out and get some fresh air to perform best.
Make Informational Notes By Yourself
Make your own informational notes is essential for studying. Well-structured, organized notes can help you to study much more efficiently.
During the making notes, you can highlight essential information while eliminating any extra material contained in textbooks.
Try to collect the most helpful, easy to understand information from a variety of textbooks, from professor's handouts and class notes.
You can use different colored pens when making your notes and highlight the important topics.
Select A Study Location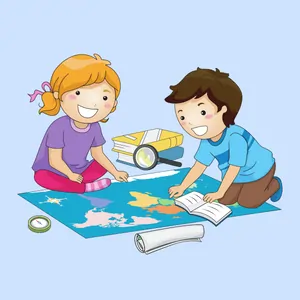 Select a right location is an important fact about how to study for final exam.
Some students might prefer to work at home, where they can take a cup of coffee or a snack whenever they feel like it.
Some students are comfortable to work in a library, where they are surrounded by other focused individuals and have minimal distractions. So, you need to find which location is best for your study.
Organize A Study Group
Study groups can be a great idea for you. You can choose a group of people you like and work well with and organize a 2 or 3-hour study session once a week.
In a group setting, you can share your ideas with each other's and discuss the difficult questions or task. You can get through a lot of information in a relatively short space of time.
Always Try To The Repetition Of Syllabus
Repetition is one of the most popular study methods. It involves going over syllabus again and again either through reading or writing.
It is usually necessary to test yourself to ensure that the information has actually been learned.
Study Right After Waking In The Morning
In the morning, your mind is fresh and clear. Your mind seems to have more room to absorb information right when you wake up.
At morning, your brain secretes chemicals to cement the information into your memory. It a good time to open a textbook to learn something new.
Solve Old Exam Paper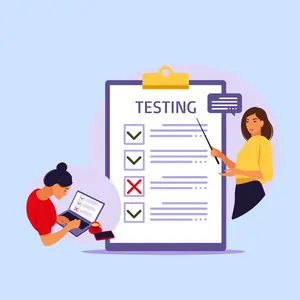 Once you have covered all of the syllabus that is likely to come up in the final exam, you should consider doing some practice tests. It is an excellent way to check your knowledge and understanding of the syllabus.
Collect your old exam papers and try to solve these past exam papers. It will give help you to feel comfortable with the structure and format of the exam.
If the practice test doesn't go as well as you think. The aim of solving old exam paper is to identify your weak areas, so you can go back and study again.
Collect Your Study Materials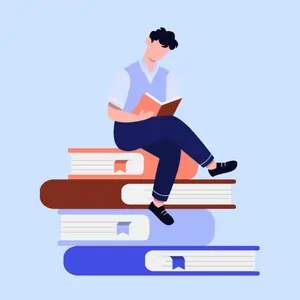 Collect and organize your all materials and resources necessary for you in your exams. You need to collect your class notes, old tests and assignments, class handouts, past exam papers, and relevant textbooks.
Your class notes are a valuable study resource. Read your class notes and underline any keywords, formulas, themes, and concepts. It will give you some sign as to what the professor is most likely to emphasize in the exam.
Compare your classmate's notes with your own notes.
Use some different textbooks from the ones you normally use. Different kind of textbook may provide extra information that will give help you to get good grades in exams.
Eat Healthy Food And Start Exercise
Healthy food will give you more energy and help to keep you more alert during study sessions, while exercise can help you to clear your head and work out the stress.
Try to eat plenty of fresh fruit, vegetables, and lean protein and avoid junk food.
In terms of exercise, try to incorporate 30 minutes of exercise into your daily routine, whether it's something fun like a dance class or football game, or something as simple as a walk outside.
Get Enough Sleep
Set your aim to get a full 8 hours of sleep every night while you are studying.
Some students are comfortable with doing late studying. But remember, you're going to need energy and focus in order to study effectively.
Also, remember to get a proper night's sleep before the day of the exam.
Avoid Distractions
You need to find a pleasant place which is free from distractions such as noise and must be serene enough.
While you're studying, turn off your phone and not too much involved in social media sites.
Don't take calls or texts. Turn off your phone if you are able, or at least keep it on silent and away.
Conclusion
Here I give useful tips on you how to study for final exam. Following these tips mentioned above also helps to get good grades on the final exam.
If you like our blog, then share it with your friends. And also if you have any queries related to this blog, then comment us. I will reply you as soon as possible.
FAQs
When should I start studying for my final exam?
It's best to start studying as early as possible to give yourself enough time to review all the material. Also, you should start studying at least a few weeks before the exam, but it's never too late to start.
What are some effective study techniques for a final exam?
Effective study techniques can vary from person to person, but some commonly recommended techniques include reviewing class notes, creating study guides or flashcards, practicing with sample questions or past exams, and working with a study group or tutor.