Whenever the new semester starts, you will get a lot of assignment writing tasks. Now you enter the new academic session; you have given your course material and assign assignment writing tasks for every subject, and you are ready to go. Are you ready? 
If you say A BIG NO, we can understand your situation. Many students don't know about the assignment writing tips, and they just open a blank document and think about how to write an assignment, and nothing happens for a long time!
If you want to score well on your assignments? You must need to know the important things about how to write an assignment.
Using these 13 tips to write an assignment. These will help you to write a good assignment.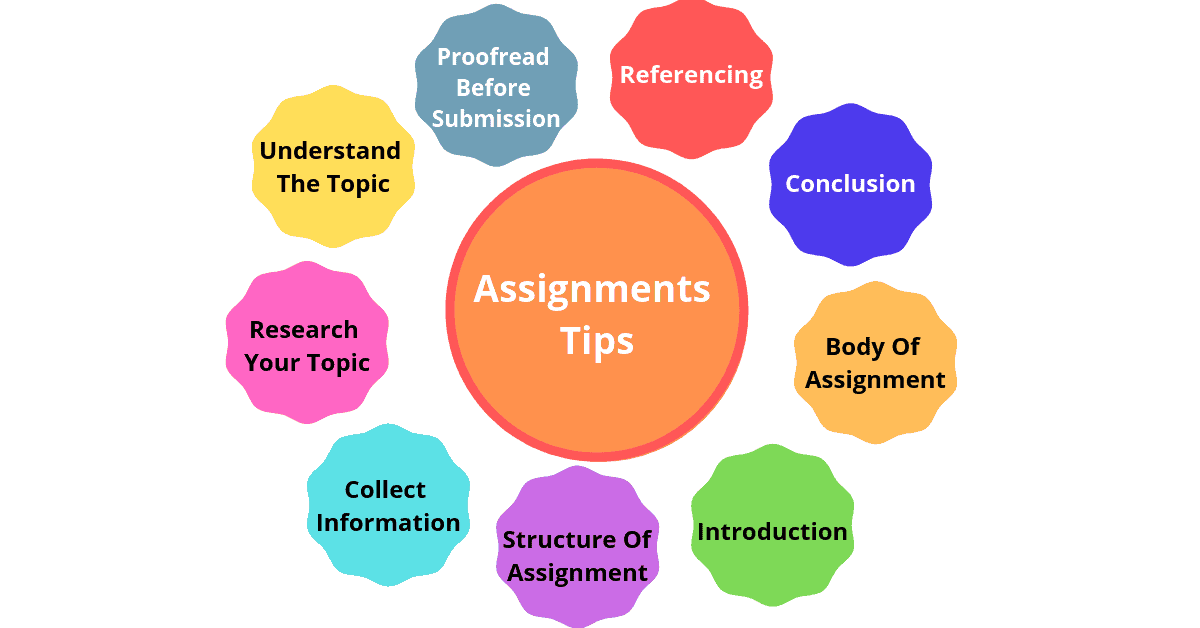 1. Select and Understand the Topic
If you are free to choose your assignment topic, then select that topic which holds your interest.
This will help you in developing an interesting and informative assignment.
If you have been assigned a topic by your professor, then you need to start research on this topic.
2 Research your topic well
After deciding the assignment topic, it is important to research it well.
Take help from books and classroom notes.
You can also search online and go to the library or contact the librarian for better references.
3 Collect information
A good way to start collecting information is to recollect your books, lecture notes, and course materials.
You can collect the information from the internet as well.
4 Structure of your assignment
Every assignment has a different assignment structure.
Three sections must always appear on writing an assignment.
It includes an introduction, a body section, and finally, a conclusion.
Other different forms of assignment structure are headings.
If you are not aware of an assignment format, then you get help from your professor.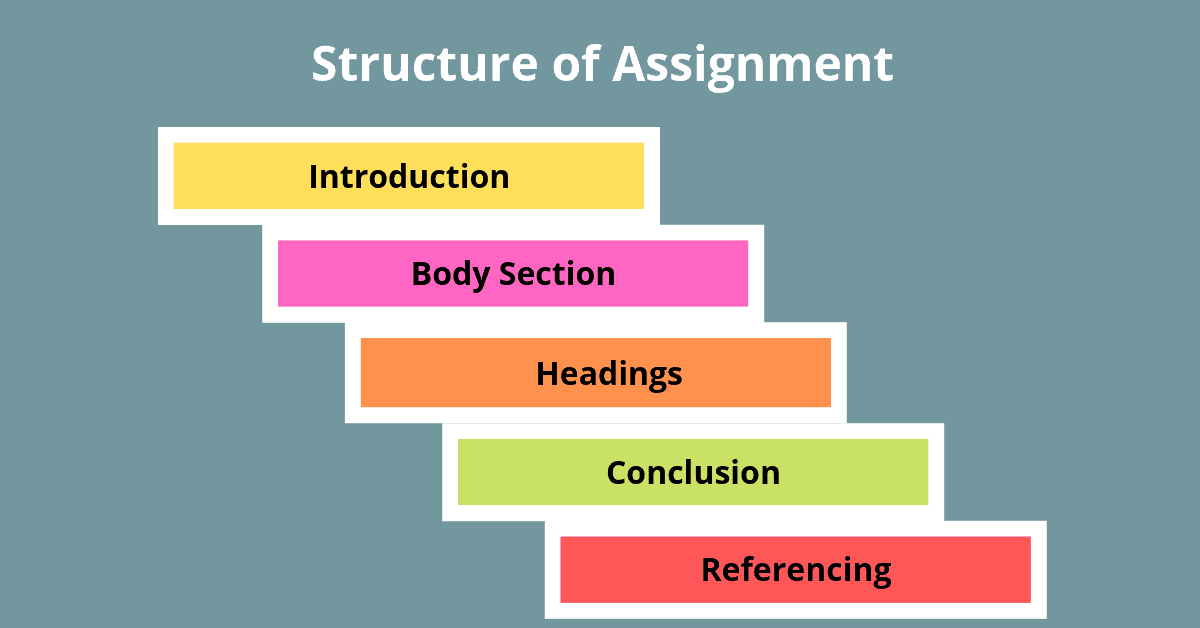 5. Outline For write an assignment
Outline save your time.
It makes it easy for you to organize their ideas or points.
It also helps to divide the assignment into sections.
The outline contains the main points as well as the assignment's theme.
6. Start with introduction
An introduction is a key aspect that hints the reader into further discussion.
Keep the introduction short.
It is necessary to keep the word count in control, but it doesn't mean that you make the introduction boring.
It would help if you made the introduction interesting and attractive.
In the introduction, you must define the purpose or goal of the assignment.
7. Take care with the language
The language that you use should be simple and understandable.
Try using easy and simple words.
Avoid using complex sentences.
Also, check the readability of your assignment.
8. Main body of an assignment
You can use five to six sentences in body paragraphs.
When you start to discuss a new idea, start a new paragraph
Always mention the question to the main body of your assignment
9. Conclusion
Conclusions are easy to write but can also be challenging if the initial instructions were ignored.
Your conclusion is your final step to summarise your assignment.
A conclusion for an assignment should leave a lifelong impression on your reader.
You don't introduce any new ideas in your conclusion. This section is only used for summarising your previous arguments.

10. Referencing
References play an important role in assignments. When you write an assignment, you will use the concepts and ideas of other writers.

Referencing are usually considered in two forms-

1 End-texting referencing
It appears at the end of the writing section.

2 In-texting referencing
It appears on the body of assignments with the author's name and date of the source.

Some important tips for referencing-

Arrange the references in an alphabetical list at the end of the assignment.

Suppose your teacher does not specify a significant referencing style. You can use the APA style of referencing for your assignment.

APA, MLA, Harvard, and Chicago are the various referencing styles used in university.
11. Revise and proofread your assignment before submission
Once you complete your assignment, you need to revise it to ensure that you don't miss anything. You need to check-

1. Your assignment structure correct or not?
2. Assignment title, introduction, conclusion, reference list are complete
3. Check if your assignment is well presented or not.
The content of your assignment is well arranged.
12. Get expert help if needed.
Take online assignment help service from the expert writers to get an error free assignment.
Save your time by taking online homework help service.
You will get 100% plagiarism free assignment within deadline.
13. Submit the assignment.
After completing an error-free assignment, you should always submit it before deadline.
The above assignment writing tips help you in writing your assignment effectively. Follow these tips sincerely and obtain excellent grades.
Brain activity before writing an assignment-
Before we explain the tips for writing an assignment. Now we will discuss the brain activity or the points you must remember before writing an assignment-
OR
These are the hints that you must capture in your mind to include your brilliant ideas in an assignment.
It would help if you remembered all the ideas and put them on paper. Don't think which one is right or which one is wrong. The objective of brain activity is not to judge. You can remove the ideas later if it is not appropriate.
Make a sequence of your ideas.
After writing down your ideas, just make a sequence of all of them before start writing. Sort them as per the priority and can also reshuffle them. Use markers, pens, and highlighters and mark as per the priority.
Try to include questions– What, when, why, who, how.
Always take care of the word limit. Also, break down the main points into the sections of your assignment. For example, If you assign the assignment writing tasks and the word limit for 1500, then remember that you must include relevant content in the introduction and conclusion. In the body paragraph, you will include all the main points in detail.
Now you can start writing. It is not the time to worry about which ideas you must include because you already make a sequence. You need to turn your rough draft into a perfect assignment.
Make your assignment from Calltutors
We have a team of experts who work for whole day and night. They are well experienced in their special field. Our experts complete their degrees from recognized universities across the world. They can ensure that your assignment is complete according to your requirements.
Below we mention the services of Calltutors.
Full conceptual knowledge
Recheck the solutions before sending
Quick Links
Conclusion:
The above discussion includes the assignment writing tips. It will help you in writing an assignment. If you want to write an assignment perfectly, then follow these tips. This will help you to achieve good grades in your assignments. or get connected with us.
FAQ
What is the body of an assignment?
It is the main part of an assignment where you present all your arguments and logically analyze them.
What word can I use to start a conclusion?
Following words you can use to start a conclusion:
Taking everything into account
In synopsis
All things considered
To summarize
What is the context of the assignment?
Context refers to the situation which tells the reader why the document is written and how it was written.