Homework is one of the most important parts that have to be done by students. It has been around for a long time, but many people think that it is not important. They say that kids should not have homework.
But, on the other hand, most experts agree that if students have enough homework then it is really helpful for them.
It really helps them practice what they learned in the classroom, learn how to manage their time and be responsible, and get ready for future lessons and tests.
So, doing homework is important because it helps us do better in school and get ready for life outside of school too.
But I researched that many students are searching on the internet about how to do homework fast because they get a lot of homework and assignments in their academic life. And also teacher gives them a deadline to finish their homework and assignments. But students can't complete their assignments on time because of their busy schedules.
I know that you are one of them and are searching for how to do homework fast. Don't worry! In this blog, I have given many tips that will help you to complete your homework faster. So, let's get started.
If you don't have time to complete your homework, you can also get assignment help online from experts who will help you to improve your grades in your assignment.
Reasons why students should do homework faster?
There are many reasons why students should aim to do their homework fast:
Time Management: When students complete their homework quickly it helps them to manage their time better which is a valuable skill.
Reduced Stress: when students finish their homework quickly it can reduce stress levels of students. It also allows them to enjoy more free time and relaxation after school.
Improve Learning: Completing homework quickly can able students to review and reinforce what they learned in the classroom more efficiently. It improves students' understanding and retention of the material.
More Opportunities: Students who complete their homework fast can use their extra time to pursue other interests, participate in extracurricular activities, or spend more time with friends and family.
Avoid Procrastination: if students finish their homework fast, they are less likely to procrastinate and put it off until the last minute, which can lead to rushing and lower-quality work.
How To Do Homework Fast?
Start your homework at school
Use your computer
Start with the hardest homework
Turn off your mobile
Setup your area where you want to do a Homework
Try to find an unknown partner
Write a planner for homework
Get Hydrated
Take Shorts Breaks
Do meditation
Get Healthy snacks
Start Your Homework At School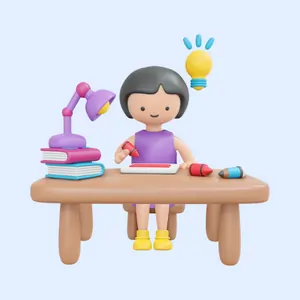 School students always look for the answer on how to get schoolwork done faster. When you get homework to start doing it at your school, it can be helpful for you because you can take help from your teachers or professors. We have seen that the homework includes complex topics that can be overwhelming for the students to do it at the given time. If the students start the homework at the school, they can finish the work on time and clear their homework's toughest task. It is a crucial tip for the students, and they should try this tip.
Use Your Computer
The computer is playing a crucial role in your work. It is quite easy to do homework on the bigger screen i.e., your computer screen. If the computer has internet access, then it is well and good for you. The Internet offers you the best ways to solve your homework faster. It would help if you used Youtube and other online stuff for your work. Apart from the computer is also helping in solving the excel assignment, statistics assignment, and math assignment. It is one of the best ways on how to do your homework faster.
Start With The Hardest Homework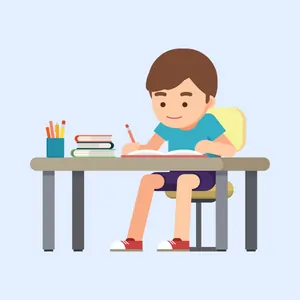 Most of the time, the students have lots of homework to solve within the nearest deadline. In this case, the students have to start with the hardest homework because the hardest work takes more time than the other work. You can finish the easiest work late at night or in the early morning. That tip is applicable when you have lots of work to do within the same deadline. If you did the hardest classwork first, then you can divide your time to do the other easy work. It is the best answer to how to do homework fast and well.
Turn Off Your Mobile
Mobile devices have become one of the crucial elements of distractions for the students. Because the students have connected with their friends and family with the help of mobile devices, but when it comes to doing homework faster, mobile devices are not helpful. Because the students always check for the notifications from social media networks on their mobile devices. They do it frequently with less time gap.
Therefore they don't pay the prior attention to their work. Therefore the students should turn off their mobile devices to do their homework faster. Apart from that, they should also keep their phone away from them instead of turning it off. Because sometimes someone can make an urgent call to you. Therefore your phone should be close enough to your trustworthy person who can inform you about the call urgency.
Setup Your Area Where You Want To Do a Homework
It would help if you had a well-maintained area for your study. It can be your study room. You should also keep in mind that you should arrange all your study stuff once. It can be your books, your laptop, notebooks, notes, geometrical instruments, etc. If you arrange all these things before starting your work, you may pay more attention to your assignment and do it within the given deadline. It would help if you also did not stand up from your seat to get your books and other study material. It would help if you also tried to make the desk clean enough. Therefore it will free from the mess until your work completion.
Try To Find An Unknown Partner
Finding an unknown partner can be general tip for the students. But it is not an unrealistic tip even if it will help you a lot to finish your work faster. The unknown partner will help you to clear your doubts about your topics. You can also discuss the topic with an unknown partner. It is also helpful because you don't have anything else to talk about with an unknown partner. You can also treat him or her as your study buddy to do the late-night and early morning study. It is the best tips on how to do homework faster.
Write a Planner For Homework
Memorizing your homework is not an easy task. So, you must create a summary of your classwork and do it in order. Must choose the hardest one first. If you create the outline of your work, it will help you do the homework faster. All you need to do is well execute your plan, and you will get the best return of your plan.
Get Hydrated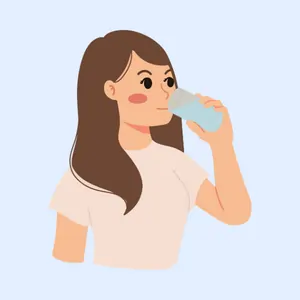 Hydration is really helpful in your study. Our brain needs plenty of water to perform well. Therefore the students need to drink plenty of water during their homework. It will also help them to feel fresh during their homework. You can also drink the juice and other energy beverages to maintain your energy level throughout the homework process.
Take Shorts Breaks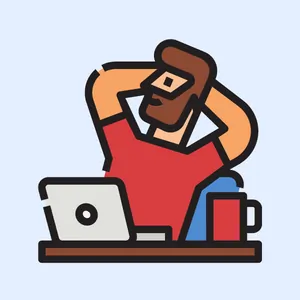 It would help if you also took the short breaks at regular intervals. The students who take breaks during their work perform extremely better than the other students. Therefore you should take short brakes at regular intervals. In breaks, you should play short games because games work like a memory-booster. And your brain will perform more powerfully when you start your work again. You can also do some exercise that will lead to a healthy mind and brain during the work.
Do Meditation
Do meditation, Seriously? Ya, I know that it is strange for you to do meditation for homework. But meditation works as a medicine for the brain. It helps you to get a well-focused mind. Therefore, when you solve the complex work problems, you can solve the problems like a pro because your mind is well focused on solving the problems. It also helps you to get rid of other negative vibes that you may feel while solving the complex problems in your assignment. As a result, you can solve your assignment faster than ever.
Get Healthy Snacks
Healthy snacks also help you a lot to maintain your energy level throughout the homework. It would help if you ate healthy snacks before your work. You should prefer dry fruits like almonds that are quite good for a healthy mind. Snacks can also be eaten during the work because they don't create a mess and are easy to eat during work. So don't ignore the value of snacks for how to do homework faster.
Quick Links
Conclusion (How To Do Homework Fast)
All the tips mentioned above have been tested by the experts, and you can follow these tips without any doubts. If you need more tips on how to do homework faster, you can get in touch with our experts. Apart from that, if you have lots of complex homework to do within the same deadline, you can also take our experts' help. They are offering world-class homework help services to students around the world.
FAQs (How To Do Homework Fast)
How can I motivate myself to do homework quickly?
One way to motivate yourself is to break your homework into smaller, more manageable tasks. Then, set a goal to complete each task within a specific time frame. Also, try to reward yourself once you've finished your work.
Is it better to work on one task at a time or multiple tasks simultaneously?
It's usually better to work on one task at a time, as this helps you maintain focus and complete each task more efficiently.