"Time isn't the main thing. It's the only thing."
-Miles Davis
Do you want to know why time management is important? Then don't worry about that in this blog, I will tell you some reasons for the importance of time management. For those reasons, you will definitely schedule your time.
As you know that every single person is busy nowadays. But some people are actually busy with work, and some are busy without work.
You will not believe that people who are busy without work are higher than the other ones. They don't understand the importance of time management in their lives. Now the question is, what does "being busy without work" mean?
Let's take an example; there are two students, A and B. Both of them start studying a chapter simultaneously, but they finish at different times. Student A completes that one chapter in 1.5 hours, on the other hand, student B finishes it in 4 hours. Because student A was only focused on studying that chapter, student B did other activities while looking. Now student B was busy for 4 hours, although he covered the same amount of work as student B in more time.
To eliminate all these other side activities and to do work on time, you need time management in your life.Time management can be a complicated concept. Many students who are pursuing Manager training majors sometimes feel difficulty, then they might take online assignment help from our experts.
What Is Time Management?
As we all have zillions of activities to do in a day but only have 24 hours to complete them. Here comes the role of time management. Time management is the process of arranging and planning how you will split your time among various tasks. If you want to manage different activities without wasting a single second, it is important to improve your time management.
Management training is not only important for career development but also a necessary step in building and maintaining a productive work environment. These training programs typically focus on essential leadership skills like team-building, problem-solving, communication, and change management.
Time management is all about working smarter, not harder. The most common mistake that people make in today's world is doing work without planning. Obviously, if you're planning your day ahead and executing accordingly, you will end up doing more work than usual.
Well, you can plan all your activities with various mobile applications available. Here are some of the amazing apps:
Smarter Time-Time Management-Productivity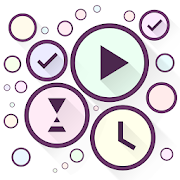 Time Planner-Schedule, To-Do List, Time Tracker
There are so many apps and time tracking software to help you with time management. They can track all your activities and your time to prepare a performance report for your day.
Time Management Skills
Time management helps you to develop various skills within yourself. Here are the following skills that can be built while learning time management:
Visionary
Time management helps you plan your future schedule. Hence, you become a visionary when you plan your future to achieve a particular goal.
Prioritization
There are so many tasks to do in a day, which is impossible. Time management helps you focus on the most important functions of the day. Hence, you increase your prioritizing skills while doing time management.
Organization
Here, the organization refers to the activity of organizing different activities in such a way that they finish within the given time.
Stress Management
You must have heard that "time management is life management." If you will work with proper planning and schedule then it will also help you in reducing your stress. You will feel less burdened with the help of time management.
Now we know about time management and different time management skills. Let's discuss the importance of time management.
Importance Of Time Management
Reduce stress and anxiety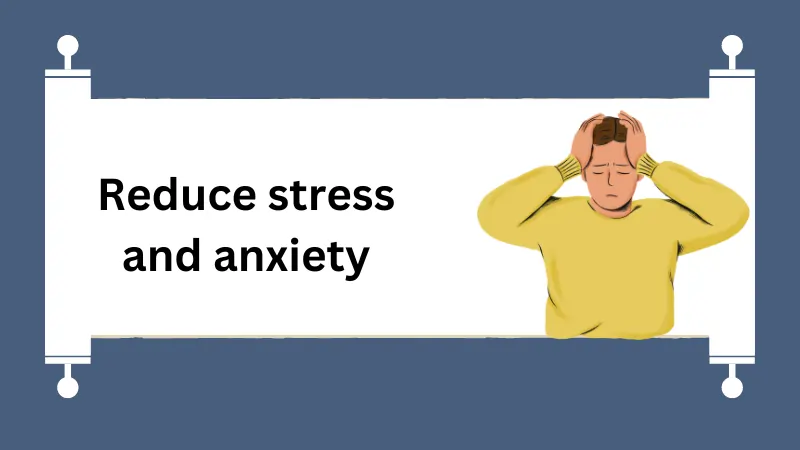 There are a lot of people who are in stress because of their busy schedules. They don't have time for themselves. They only do work and are not able to give specific time to do activities for relaxation. They also can't sleep properly because of their busy schedules. When they don't give time for themselves, then it can reduce their confidence. That's why time management is important.
If you manage your time properly, then it can reduce your stress level and increases your confidence. With proper time management, you can do all your difficult work very easily. You can also be more productive with the time you have. And you will be able to spend some time doing activities that you like.
Better work-life balance
I should tell that it is one of the most important benefits of time management. Because you can be a productive person at work if you achieve a better work-life balance. You can also get more time to spend on other things which are important to you.
You can create a good balance between your personal life and professional life. When you only spend a lot of time at work, you will definitely feel tired all the time. That's why a better work-life balance is very important.
Improve productivity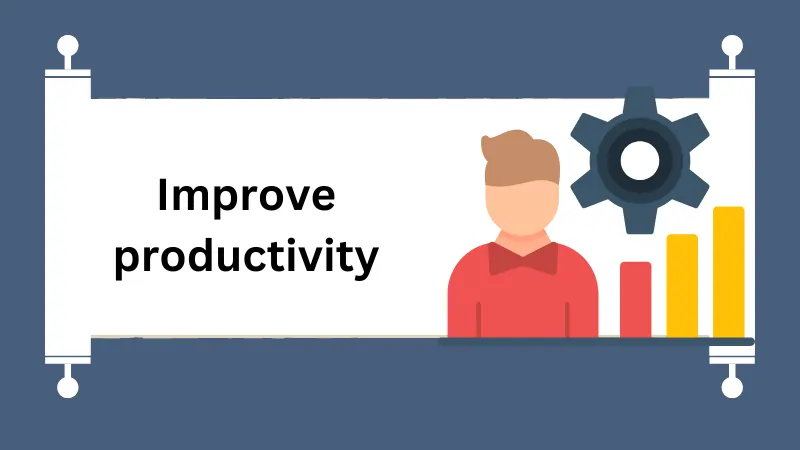 When you schedule your time throughout the day for different tasks you can do your tasks faster and with more efficiently. This will definitely improve your performance and will see yourself getting more productive. You will also avoid time-consuming distractions.
For example, when I make a proper schedule for my work, I know what I need to do and how much time it will take to complete it. It really improves my productivity and performance. With time management, last month I even got the employee of the month award.
Better Career Opportunities
As I told you that when you schedule your time for each task at your workplace, you can complete your work within the given deadline. So when you submit your work on time to seniors and managers, they will know that you are a trustworthy employee and they will come to your whenever they need any help because they know you will complete it on time. This will be a better career opportunity for you and even you can also get promotion in the future.
Enhance Your Performance
Recalling the example that I gave at the start. You can clearly see that student A did the work very early as compared to student B. Now student A can utilize extra time for other activities. Hence time management helps you in enhancing your performance. When you learn to schedule time in your day for all of your critical duties, you'll have a better notion of what you need to do and how long each job should take.
When you have a timetable to stick to, you'll likely spend less time picking what to work on or delaying and more time getting down to business. Time management may help you focus on the most important activities at hand while avoiding time-wasting diversions.
Improve Your Work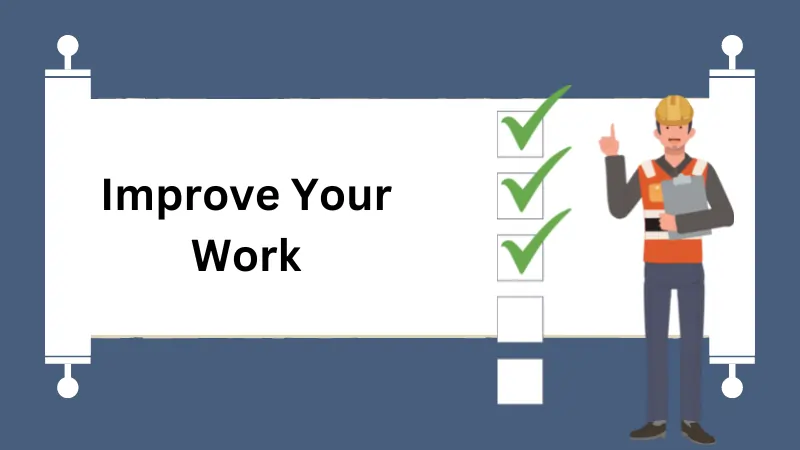 When you have all your work scheduled then there are fewer chances of making a hotchpotch. When you have a track of your work along with time then you can do work with more concentration. Time management allows you to prioritize your duties and guarantee that you have adequate time to accomplish each assignment. When you're not hurrying to finish anything before a deadline, the quality of your work improves.
On-time Completion Of Work
Planned work helps you to finish all the work within deadlines. You know when to finish every task so that eventually the whole task could be completed within time. In time management activity you prepare different time slots for different activities so that you complete all these activities before their respective deadlines. Many people utilize time management to give themselves many days to accomplish a job, or to do it ahead of the deadline to account for any obstacles that may emerge.
Improve Your Efficiency
When you know how to manage your time properly then you will concentrate on work. Time management will help you focus more on work instead of worrying about the deadlines as you have prepared a schedule for that. Instead of attempting to work on a huge project when you just have fifteen minutes before a meeting, you may complete a few minor chores in that time and store the larger activities that demand more brain capacity for when you have a large block of free time. You'll be able to work more effectively, allowing you to do more in less time.
Improve Your Confidence Level
When you effectively manage your time and achieve your deadlines, you will feel a feeling of accomplishment and confidence in your talents. Completion of work on time helps you get praise from your seniors. That appreciation boosts our confidence level and drives us to do more and more. Completing your daily to-do list on a consistent basis is a significant incentive that may motivate people to improve their time management abilities and take on new career chances.
Ways To Improve Your Time Management
There are a lot of different people in the world and all have different ways of managing their time. But there are some basic ways that will definitely work for everyone. Here are some simple ways with that you can manage your time:
You will never make effective time management when you will not make a good amount of planning. So you should make a plan for time management.
You should think about what you need to do on time and create a priority list rather than a to-do list.
Starting your day early is one of the best ways to improve your time management. So, take full advantage of the day to start your day early.
Breakdown Every Task Into Small Chunks
Be Mindful of When You're Going Off-Track
Avoid Multitasking
Use the 20-Minute Rule
Build a System and Follow It Diligently
Conclusion (Importance Of Time Management)
Time is the most precious thing in this world, even more than money. You can earn money but can't earn back time. In this blog, we have discussed the importance of time management. The study of time management helps you know the basics of this concept. So many management programs are there that are teaching students the importance of time management. We hope you have understood about the importance of time management. if you like this blog, then share it with your friends. If you are a management student and need management assignment help, then you can contact us any time.
FAQ (Importance Of Time Management)
How time management is important for success in life?
You feel more in control when you manage your time more intelligently. You can fulfill deadlines and avoid last-minute surprises. You also grow more efficient and equipped to deal with anything life throws at you. You will eventually become calmer and less anxious. Hence you will be able to succeed in life.
What is the importance of time management in the workplace?
Time management plays a very crucial role in the workplace. Here are some of the factors showing importance:
Task completion within the deadline.
More scope of promotion.
Reduction of stress.
More productivity.
Office status.
These are some important points showing why you need time management in the workplace