Homework is an important part of a student's academic journey because it plays an important role in preparing students for success in their academic and professional careers.
It is a task that is assigned by teachers to be completed outside of the classroom, such as solving problems, writing, reading, or researching.
Homework can help us to reinforce what we have learned in class, improve independent study habits, and improve critical thinking and problem-solving skills.
It can also provide an opportunity for parents or guardians to be involved in their child's education and track their progress.
But for some students, it can be a complex and time-consuming task. However, with proper planning and organization, completing your homework on time can be a manageable task.
So, let's know some of the best tips on how to do your homework that can help you to finish your homework easily.
And also if you want to get the best homework help service from experts, then you can contact our experts who will provide you with top-notch & plagiarism-free homework service within the given deadline at an affordable price.
So, let's get started!
5 Importance Of Doing Homework
Homework can be important for many reasons. Here are some of the most common reasons why it is important to do homework:
Develop Responsibility: completing homework or assignment every day can help you develop discipline and responsibility, skills that are very important for success in academics and in life.
Prepares For Exams: It can also help you to prepare for exams by allowing you to practice and apply the concepts you have learned in class.
Improve Critical Thinking: It also requires you to think critically and independently, which can improve your problem-solving and analytical skills.
Build Time-Management Skills: You can also develop your time-management skills by managing your time effectively to finish homework.
Reinforces Learning: It provides an opportunity for you to practice and reinforce what you have learned in class, which can lead to better retention of information.
Get useful Instructions on How To Do Your Homework
Homework actually is not a burden if you enjoy the process of doing it. Basically, homework helps to know how well we have understood the concept of a particular chapter. However, it also prepares for any test and is a good practicing tool that ensures our improvement. In addition to this, it also teaches us time management and prioritizing work. Thus, it directly makes a self-disciplined
These benefits of homework make your learning process interesting and faster. However, we have 10 useful instructions on How To Do Your Homework. Follow them to improve your homework success. 
1. Review the material that relates to your homework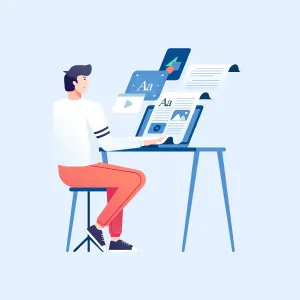 So first of all, you have to review the textbook, stationary, or any other material that directly relates to your homework. Usually, it happens when a student starts doing their homework and then suddenly then gets to know that they forget something which breaks their concentration and focus on the work.
However, a proper review will expand your chances of completing your homework successfully. Being a student if you are habitual of forgetting things then you should improve it. Besides, if you want to be successful in the learning process then must review your textbook first which requires completing the homework assignments.
2. Evaluate your lecture notes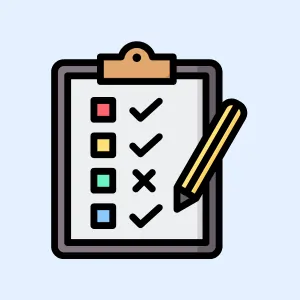 After reviewing your textbooks, you should also review your homework lecture notes. If you feel like carrying the burden of your books then it is recommended to take lecture notes on that particular subject which you want to learn.
3. Complete your homework neatly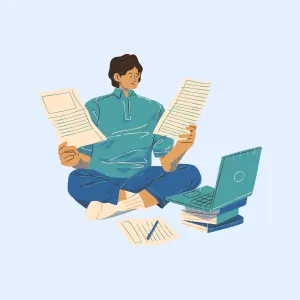 You should do your homework as neat and clean as possible. However, there are several benefits of doing homework neatly. Firstly, when you ask your teacher about any homework doubts, he/she will be able to understand your handwriting to solve the problem.
Thus, your teacher would easily identify your mistake and help you to make it correct. Moreover, when you review your notes for final or mid-term exams then you can quickly learn the homework getting to the bottom of the concept.
4. Evaluate these Opinions when you don't understand
If you do not understand a particular topic then start reviewing the following points.
Opinion 1: Firstly, you should evaluate your textbook material that relates to your Query
Opinion 2: Afterwards, you should review your lecture notes related to your problem
Opinion 3: Then, you should evaluate other similar problems related to diagrams, examples, etc that help to find the misunderstood material.
Opinion 4:  If still you do not find any solution in your notes or textbook then you can refer to another solution guide. However, you can also take help from youtube videos, and computer software programs to obtain a better understanding of the material. 
Opinion 5: You can ask your family or friends to help you out with the problem.
Opinion 6: If you are still stuck in a problem, then you may contact your tutor or instructor for help. 
So this is how to do your homework faster in the slotted time.
5. Make a Schedule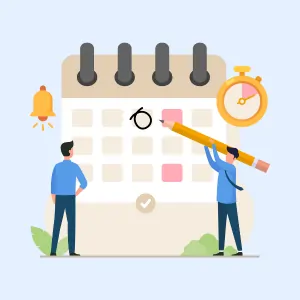 To do your homework with full focus and concentration power, you should make a schedule first. Some students do house chores and often forget or stop doing the homework as they are in the middle of some other work.
If you are also one of them, then you should set a schedule so that you can give proper time to your studies as well. As a better way to deal with the situation, you can make a routine and stick to it every day.
6. Be attentive in your class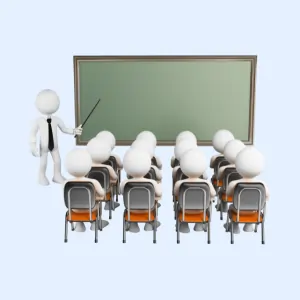 You should be attentive and focused during your class sessions. This will make your homework much easier. By paying attention to your class and completing homework on time, you can enjoy the whole day peacefully. If you are attentive in your class then you can also clear your doubt without taking help from anyone. This is how to stay focused on homework.
Point to remember: Whenever you learn something new in your class then always make sure to take notes. Thus, it will help you to do the homework faster.
7. Make an Effective Planning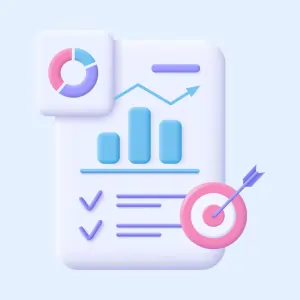 Planning plays a crucial role in achieving one's goals. If you really want to do your homework fast and on time then you have to plan the most efficient ways of managing the time. Along with that, you also need to establish a reliable system for tracking the basic requirements. Such requirements are what you need to do today, what's the planning for today? How many assignments need to be completed today, etc? If you go with planning then you can also achieve your goal of doing homework efficiently and effectively.
With proper planning, you can manage the time as well, so that you can easily give extra time to fun activities.
8. Take a Short break
Additionally, it's critical to unwind your body and mind. You can do this by taking short breaks in between your homework hours. Basically, you should set a specific amount of time in which you need to take a break and stick to that routine. However, you also need to make sure one thing is not to extend it too much as it disturbs your entire routine schedule.
Sometimes students start doing their homework after reaching home, they don't relax their body. Don't do that… Take care of yourself and give yourself an hour to relax before starting the homework. So this is how to do your homework effectively.
Conclusion (How To Do Your Homework)
In this blog, we have listed 8 interesting ways How To Do Your Homework. If you are also one of those students who struggle daily in doing their homework then this blog will help you out. Here we provide 8 different solutions for doing homework. 
Being a student homework feels like a punishment. Some find it easier and some find it harder. But if you want to be a good person then you should be able to take responsibility and homework teaches the same. If you take the responsibility of doing homework daily then this prepares you to become a better and responsible person. Besides, you learn something new by doing homework. So do not take it as a punishment but enjoy it by following our 8 simple ways.
FAQs (How To Do Your Homework)
Is there any way to finish the homework faster?
Yes, there is always a way. You can simply make a schedule and stick to it until you start doing it by yourself.
Is it compulsory to do Homework?
Yes, it is compulsory to do homework and submit it on time. This helps in boosting up your learning process and makes you more responsible in attaining your goals.