Do you want to know "how to improve Technical skills?" If yes, look closely at the top technical skills to master in 2023.
Here we are discussing ways to improve your technical skills. First, you will know why it's crucial to improve yourself. Its simple answer is that technical skills are vital to improving because they are an integral part of our life and personal development efforts.
If you have robust technical skills, it can easily save you time. Also, best to raise your income. Technology allows you to extract the most bang for your buck.
Let's know "how to improve your Technical skills?". But before we begin, let's look at some of the questions you should be aware of about the Technical facts.
What Technical Skills?
Technical Skills are very hard skills. It is gained via proper training and education skills. These skills are used to finish the task efficiently. A lot of technical experts require a technical degree of technical skill.
Apart from this, tech is one of the best and very progressive sites to work. If you have better technical skills, it will provide you with the best opportunities for your career. Also, it is best for the working environment.
The technical skills differ from industry to industry. It is substantially boiled down to the competencies and skills required to perform job-specific physical or digital tasks.
In essence, technical skills will always be young. It's constantly enhanced, and technical skills are a form to make your future better. Tech is infiltrating directly every site of our lives – apps for sleeping, content streaming, apps for sports, online tools for scheduling meetings, and excellent advertising that targets you.
What Are The Technical Skills Examples?
These are the following examples of Technical skills; it is given below.
Technical Skills Examples
1. UX design.
2. Common operating systems
3. Graphic design
4. Writing & Technical Writing
5. Software proficiency
6. Computer programming languages
7. Data analysis
8. Web development
9. Financial management
10. Bookkeeping
11. Project Management
Which Technical Skills Are In-Demand In 2023?
The technical work environment is modified as technology changes. It plays an immense role in almost all professions. It's been modified as technology changes. There is great value in technical skills.
So, what technical skills will be most in demand in our rapidly growing workplaces? Technical AI, coding, and data science skills are in high demand. Despite looking further into IT and technology, some of the crucial technical skills for 21st-century work are the potential to have:
Project management
Customer relationship management
Mechanical maintenance
Video and other content creation
Social media management
Data literacy, or effectively using and making sense of data.
Product development and product lifecycle management
Technical writing, or being capable of exemplifying complex subjects in simple English.
You May Also Like:
5 Tips On How To Avoid Plagiarism In Your Research Papers
How To Improve Technical Skills?
The specifics will differ, of course, but generally speaking, you invent technical skills via various training, education, on-the-job learning, and old-fashioned sound experience. With this in mind, here's how to make sure your technical skills remain intense:
1. Read Technical Books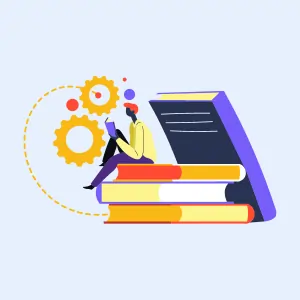 One of the best modes to enhance your technical skills is to read books. As a beginner, I purchased computer books at the local bookstore. Right now, it's far sounder to shop online since you can more efficiently locate authentic gems and avoid lemons.
Go on Amazon.com, and search on the address bar for a book on a topic you like to learn. Check the reviews and ratings. Search for books with 4 out of 5 stars. Take advantage of Amazon's browsing elements to locate the best books in any field.
2. Find The Online Tutorials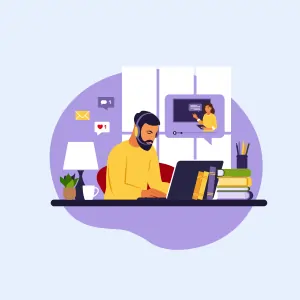 Better enroll in an online course for a much more comprehensive learning experience, for example, there are plenty of online courses to learn how to speak a new language like Italian or Spanish language or to learn how to code.
3. Dedicate time to reading around
If you are a student and want to improve your technical skills, you need to reserve a particular time for reading. Usually, to improve the skills, you need both types of knowledge.
One is practical, and another is theoretical. You know very well that knowledge and skills are just improved by proper reading and practice. Despite this, if you like to get ahead professionally, you must make time for it.
4. Identify Your Tech Pertinent Media Outlets
One of the best things about all things tech is that too much immense information is available on the web browser. You can use the overall information freely. It is the environment of the beast, from the financial time's technology section, wired, business insider, and the verge, to TechCrunch, Engadget, etc.
There are a lot of ways to get informed. You search immensely and get various sources to improve your technical skills online.
5. Create Your Own Public Profile Picture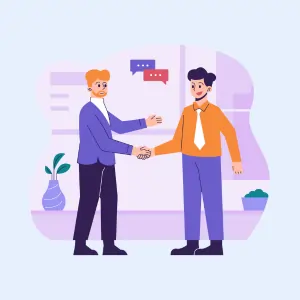 Make sure you have got an account on Facebook, Instagram, Facebook, Linkedin, Twitter, etc. All these are the best social media platforms that provide information about technology. Also, it will show you immediately all the tech-relevant videos and blog posts very easily.
6. Use Mobile Apps To Improve The Tech Skills
These are the following mobile apps that can help you to improve your tech skills. It is such as;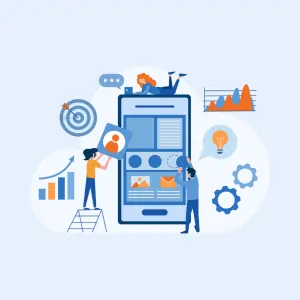 Amazon Kindle
Blinklist.
Duolingo.
Google Arts & Culture.
Goodreads.
Photomath.
EdX.
Khan Academy.
7. Keep Practicing The Tech Skills
If you would like to master a new technical skill, kindly keep practicing it and master the technical skill rather than rushing through it. There are numerous tech learning resources online to master new technical skills. One of the best online resources for advanced users is google and StackOverflow. It provides the best sources to improve the technical skills of the students.
8. Get Help From The Tech Experts
Another way how to improve technical skills is that you can get helps from those experts that have an in-depth knowledge of technical skills. They provide a more good way to improve all your technical skills in a very easy way.
9. Avoid Rushing It Through
When you are properly learning the tech skills, kindly ensure that you are truly grabbing all the concepts of it before moving ahead. It is also another way how to improve technical skills.
10. Try To Keep Explore and Research More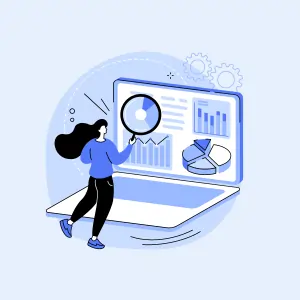 Ultimately, the last one is that the best way to improve your technical skills is to keep researching and exploring more about the particular topic in which you would like to work more efficiently.
If you are thinking about "how to improve technical skills," You try using various tools to increase efficiency. Apart from this, you can analyze what you consume and use extra referred data, which helps you to improve your technical skills.
Also, you need to build your skill set and get a good experience with things. After experiments, you will easily catch up with things fastly.
Conclusion
I hope the above-given information about "how to improve technical skills" is helpful for you.
If you want to know "how to improve technical skills," emulate the above-given information: all these ways and various fast help you to improve your technical skills very easily.
Improving your technical skills in a few months is possible if you follow the ways. So, please read and follow all the above-given ways on how to improve technical skills.
Frequently Asked Questions
What are the 3 goals to improve technology skills?
You can start building your skill set, computer literacy, database management, cybersecurity skills, digital marketing, project management, etc. 
What is technical skill training?
Technical training teaches the skills needed to develop, create, execute, support, help, or operate a certain technology or related application, product or service.
What are technical skills most important?
Technical skills are most important for first-line managers.