For many people, writing an autobiography essay can be a difficult and challenging task. Because it requires people to reflect deeply on their life experiences, and analyze their emotions and motivations.
One of the main reasons why it is difficult to write an autobiography essay is the inherent subjectivity of the task.
Every person's life is difficult and multifaceted, with countless events, relationships, and experiences shaping their identity and perspective.
Furthermore, memories can be flawed and subjective, making it difficult to accurately represent past events. Writing an autobiography also requires students a level of honesty that can be uncomfortable for some people.
That's why they search online for how to write an autobiography essay. If you are one of them, then don't worry here in this blog, I will tell you some of the best tips. With these tips, you can easily write an essay on autobiography.
Let's start with the definition of an Autobiography essay.
What Is An Autobiography Essay?
An Autobiography essay is a type of writing in which the author tells the story of their own life. In this essay, the author covers their family background, childhood, significant events, accomplishments, and challenges.
This essay is written in the first person and provides readers with insight into the author's beliefs, experiences, and perspectives.
It can also serve as a form of the historical record or social commentary be a personal reflection. They may include details about the time and place in which the author grew up and cultural, social, and political factors that influenced their life.
Autobiography essays can be written for different reasons like academic purposes, as part of a job application, or simply as a form of personal expression.
Regardless of the reason for writing, it also should be engaging, honest, and reflective of the author's unique experiences and voice.
Essential Points To Be Kept In Mind Before Starting An Autobiography Essay
Before you understand how to write an autobiography essay, firstly, you should remember these points:
1 Choose a true incidence
Create a list of some interesting things that happen in your life. Put down examples that made a mark and ended up giving you a lesson to get better. The subject matter should make you convinced. First, the reader will get automatically impressed. The essay, in the first paragraph, should attract the attention of the reader. It is an essay, but it should come across to the reader as a story.
2 Maintain the flow constant
It is essential not to distract oneself from the topic. The story in the following paragraphs in the essay should grow more relevant and stronger. It should show the emotions and share the lesson from the incident with the readers. Keep the essay friendly by putting the required details into it. Keeping the article straightforward and simple is advisable. The readers can imagine the situations while reading the essay.
3 Positive ending
The perfect way to finish your essay on a positive point. Conclude your essay by referencing a sentence or two from the start. Mention how you feel when you pass the situation.
Simple vocabulary is the perfect way of putting your thoughts across in this style while writing. In such essays, the confusing explanation will confuse the reader.
Step By Step Guidance On How To Write An Autobiography Essay
If you require brief and simple guidance on how to write an autobiography essay, you've found it! Don't worry about getting such an assignment in your English lecture-just to go through this step-by-step guide.
Reading a renowned autobiography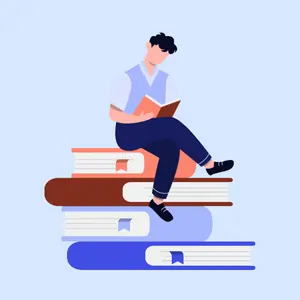 You 're not the first individual wishing to write about his life. Many well-known artists, writers, business people, and politicians are creating autobiographies to express their experience and knowledge with a wider public. To get a clear understanding of autobiographical writing, find the autobiography that relates to the author whose personality inspires.
Look at your life
Recognize every important event in your life, important person, or unusual experience. That may take a tremendous amount of time, as we know your life has been fascinating sufficiently, and you have many good memories. Whenever you want to talk regarding your childhood, consider applying to the "specialists" – means your parents. They know about your awesome and outstanding events.
Create a list
If you like to make lists, it is the most gratifying part of writing an autobiography. But on the other side, for those who dislike making lists, it can be very boring. It is all up to your tastes. We strongly suggest that all the memories be separated into groups. You'll be able to organize your feelings more clearly.
Choose one point from your list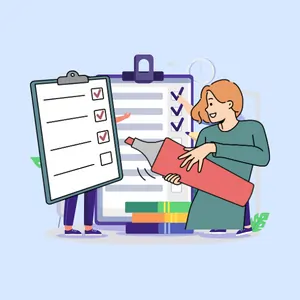 Realize you shouldn't write your autobiography in full. You must pick one thing, one venue, or someone you want to write. It might be quite difficult, particularly when you're an individual with an active lifestyle. Seek to be fair and pick a theme that will attract readers, not just you.
Do brainstorming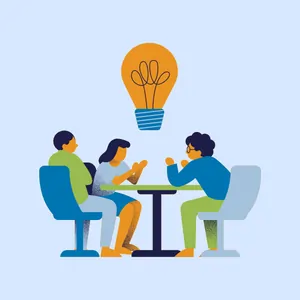 When you've got a specific topic, it's the best moment to remember some amazing autobiographical ideas. Here is a listing of questions that will assist you to concentrate on particular aspects that help you in knowing how to write an autobiography essay:
What was the greatest (or worst) thing you wanted to tell about an event or person?
What specifics are worthy of the attention of readers?
After this event or meeting, what changed?
What feeling do you want yourself to share?
What lessons did you learn from that?
Why did you think this moment was important?
What common idea may relate to this specific case?
Why did you choose to share that event with your readers?
Include an outline
Planning is an essential part of every process of writing. Create an outline and involve the matter which you want to write. An outline helps you in writing an autobiography essay effectively. It also saves a lot of time.
Make a draft of it
Create a perfect first draft as possible. If you avoid it in the first place, there is no chance to correct the mistakes later. But on the other side, it is only your first try, so don't be too complicated. Sooner or later, new ideas come up. Prefer your time, and enjoy the writing process!
Do proofreading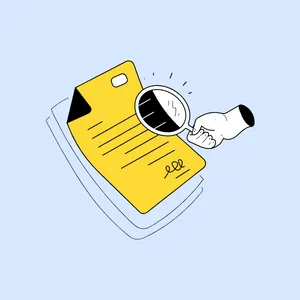 Your autobiographical essay should be reviewed for errors in grammar, spelling, style, verb tense, word forms, punctuation, etc. Your readers will discontinue reading as soon as the first grammatical error is noticed, no matter how exciting or emotional your writing is. An uneducated writer can't win the audience's trust, so you should consider this step very sincerely.
Take feedback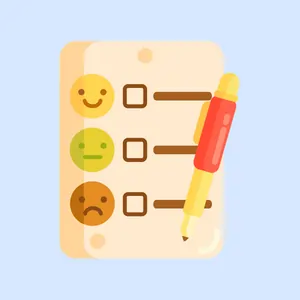 Ask your parents, friends, or siblings to give you feedback before you present your writing to the audience. They could find a few errors you have made or give suggestions about how to update the matter. A new viewpoint helps you in making changes in an essay.
Start writing the final copy of the essay
You will create the final draft of your writing after you proofread your essay and get feedback. Understand all the suggestions you've received from your editors, and create a perfect essay!
These steps help you in understanding how to write an autobiography essay. Follow these steps while writing it.
Useful Tips
1 Grab the attention right from the starting
If you don't give a good impression in the introduction, your readers won't be interested in reading the full text of your autobiography. Try Convincing your audience that your story is unique and original.
When you're writing about an event from your teenage, use a nostalgic feeling to establish a strong connection between your memories and the readers. Recognize to some degree everybody is the same. We exist through related experiences each day, so you should make use of these connections to create your writing engaging to the audience.
2 Don't extend your college application
This tip is remarkably useful when writing a college autobiographical essay. The admission committee is also aware of your qualifications and academic accomplishments. They are going to look for other kinds of information in your essay. You must show your identity and convince them that you deserve to be a member of the college. From this tip, you will understand how to write an autobiography essay for the college.
3 Perceptual information must be added
The detailed descriptions should be an important component of your essay if you expect your audience to feel your writing environment. Let your readers view, smell, feel, and observe the atmosphere of your story. Build a complete picture of your world and let your audience be your visitors!
4 End up making your tales feel alive
If you are not the only person in your story, present your personality to your audience. Explain them in a few words at least, and add conversations to give them personal voices. If you represent real people in your characters, ask for consent, or use fake identities.
5 Establishes a connection with a basic concept
A certain general idea should explain the event of your life, which is described in an autobiographical essay. We all like genuine stories, but the readers should view a more profound meaning following your storytelling.
6 select one tense (verb)
It's a critical phase of storytelling of any kind. Choose which tense you are going to use before you begin writing, and remain faithful in the content. You may write about past events using both past tense or present tense. Don't change the way you write in the middle of your essay.
7 Use narration for the first person
It's your essay (autobiography), and you mention your own experience. You should not have hesitation in using the words "I," "mine," and "me." The autobiography varies from scholarly writing, in which personification is avoided. Readers should hear your voice when you make a personal essay, as it is your primary intention!
All the above tips will help you answer your question on how to write an autobiography essay.
Quick Links
Final Words
From the above discussion, now you know how to write an autobiography essay. You also know the meaning of it. The above steps and tips help you in writing an essay effectively. You should keep in mind the important points mentioned above before you start writing. It will help you in selecting an engaging topic and material.
If still, this sounds difficult for you, then contact us. Avail our "do my essay" service. Our writers are highly qualified and have experience in writing it. We are available for your help 24/7. Ask us for help anytime and avail it as per your requirement.
FAQs
Should I write my autobiography essay in the first person?
Yes, autobiography essays are typically written in the first person to convey a personal perspective.
What should I include in my autobiography essay?
You should Consider writing about your childhood, family background, education, accomplishments, and challenges.
How do I make my autobiography essay engaging?
Use descriptive language and sensory details to help your readers visualize your experiences. Be honest and reflective about your life experiences, and consider how they have shaped your perspectives and beliefs.