So, your professor assigns an essay writing task? Maybe you are excited (maybe you are not). In both expressions, it must not become a dull task. Essay writing tasks are fun. Don't believe me? Read the blog thoroughly!
Today's essay writing is a difficult task for the majority of students. The amount of time available is limited, and the workload is rising. Essay writing is challenging for students, whether it is an assignment, a scholarship essay, etc. The majority of students find it tedious and have no idea how to write an essay.
"An essay is just a part of writing that provides information and the writer's viewpoint on a specific topic."
Different types of essays
Essays, like every other kind of writing, come in different forms. The information and essay length depend on your knowledge and requirements. However, many essays in college are argumentative. Its main aim is to convince the audience of a particular viewpoint of a topic.
If you have been struggling with how to write an essay, then follow these techniques that will help you to write good essay writing.

How to write an essay like a pro?
If you have been struggling with writing an essay, follow these tips that will help you in good essay writing.
Choose your topic:

It would be best if you had a topic before you get started working on your essay. Your essay topic may be given to you by your professor, or you may get to choose it yourself.
If you have a assigned topic then you should think about the type of essay that you want to write.
If you have not been assigned a topic, you have a little more work to do and select your topic.
Determine what type of essay you write:
Your essay may be a story, expository, or persuasive essay. You may also be writing a research paper.
It's important to decide which type of essay you're writing before you get started.
Sometimes the type of essay you're writing will be determined by an assignment. In this case, read the assignment sheet carefully. If you have any queries, talk to your instructor.
Research the topic:
You can search online, go to the library, search for an academic database, or read newspapers.
Research can definitely give you a better understanding of the broader issue of your topic.
This will also give you plenty of innovative ideas which you can apply on your assignment.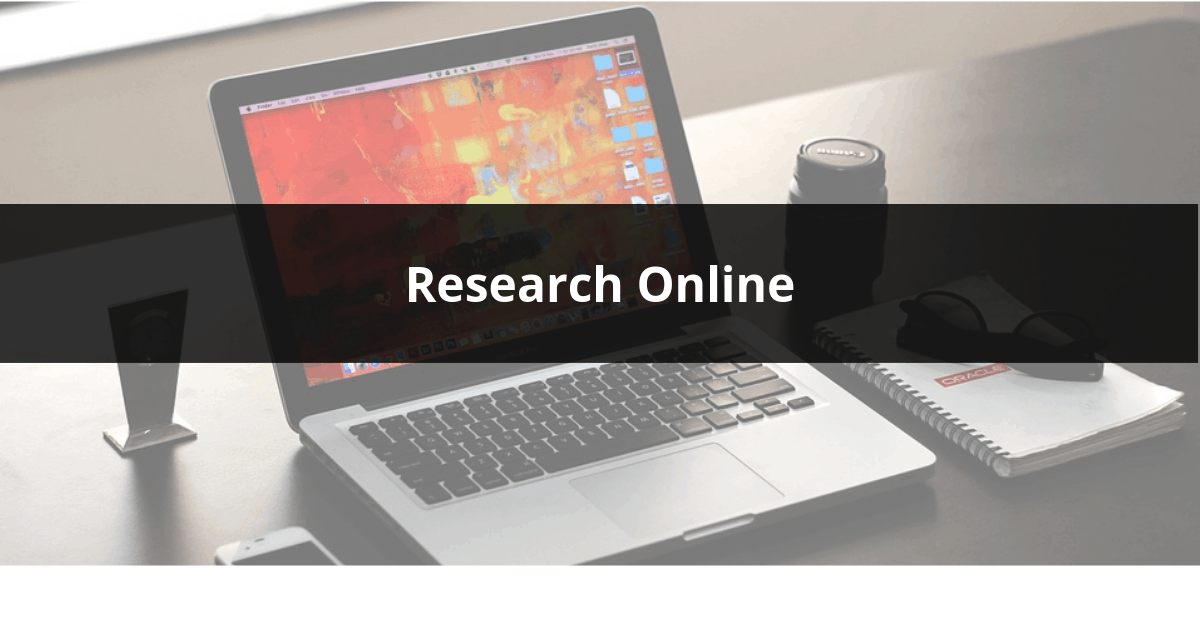 Collect relevant information:

You need to collect the information from the reliable sources. It can be anything, like your coursework books or the Internet as well.
Read other people's essays:

Reading other people's essays can help you to develop and build on your own essay writing style.
Try to read a range of essays, including those of your peers and of academics.
Read essays on a wide variety of subjects, not necessarily just those that you're studying.
Different type of essay might apply different kinds of arguments or styles.
Prepare a diagram of your ideas:

If you want to write a good essay, you must organize your thoughts and putting it to paper. You are able to see connections and links between ideas more clearly.
To create a diagram, write your topic in the middle of your page. Draw three to five lines branching off from this topic and write down your main ideas at the ends of these lines.
Draw more lines off these main ideas and include any thoughts you may have on these ideas.
Write an outline of your essay:

Make an outline of your essay to guide you through the writing process.
Structure your outline as you will your essay, with an introduction, a body, and a conclusion.
The more detail you put into your outline, the easier and more quickly you can write the essay.
 Start with an engaging introduction:
Your title and introduction make people want to read your essay. If your teacher is the audience, then, of course, your teacher will read the whole piece.
Skip these words such as, "This essay is about, "The topic of this essay is" or "I will now show that".
 For example, you decide to write an essay on pollution.
"Introduction example"
These days, even children know the word pollution. It has become so normal that nearly all recognize that pollution is increasing rapidly. The word "pollution" refers to the presence of some unwanted unsuitable substance in a system. When we talk about waste on the planet, we're talking about toxins polluting natural resources. All of this is largely due to human actions, which affect the environment in various ways. As a result, there is an immediate need to address this issue. In this essay on pollution, we will discuss the pollution effects and how we can reduce them.
Write the body of the essay:

The body of your essay explains or describes your topic. Each main idea that you wrote in your diagram will become a separate section within the body of your essay.
Each body paragraph will have the same basic structure. You can start writing your essay by one of your main ideas as the introductory sentence.
You need to write each of your supporting ideas and give detailed examples.
  "A body paragraph example"
Effects of Pollution
Pollution has a much greater impact on the quality of life than most people understand. It operates in mysterious forms that are often can't be seen by the naked eye. It is, however, very present in the climate. The natural gases found in the air, for example, can not be visible, but they are also present. Similarly, the toxins polluting the environment and rising carbon dioxide levels are very harmful to humans. Global warming is the result of an increasing level of carbon dioxide.
Always use easy and understandable language:

The language that you use should be simple and understandable.
Try using easy and simple words and make the language more casual.
Avoid using complex sentences as it might confuse your professor.
Check your essay before giving submission:
As soon as you complete your essay we give the advice to check it. Make sure that you don't miss anything.
You can take second advice from a close friend. Sometimes you may not find any mistake your friend can help catch some of the mistakes.
Also, check the spelling and grammar are the easiest mistakes to revise
Search for expert help if needed:

They complete your assignment within the deadline and give you 100% unique solution.
Summarize your essay:

The conclusion brings closure of the topic and gives overall ideas while providing a final perspective on your topic.
If your title and first paragraph make the reader want to read your essay, then your last sentence makes the reader remember you.

You must summarize your points and suggest ways in which your conclusion can be a larger sense.
"Conclusion example"
To summarise, all forms of pollution are dangerous and have serious effects. From people to industries, everybody must take a step toward improvement. We must join hands now because solving this challenge is necessary. Furthermore, such human acts result in the loss of innocent animal lives. As a result, each of us must take a stance and speak up to make this world pollution-free.
Need to pay attention:
After writing your conclusion, you might think that you have completed your essay. It's wrong.
Before you consider this a finished work, you must pay attention to all the small details.
Check the order of your paragraphs. Your strongest points should be the first and last paragraphs within the body, with the others details in the middle.
You must double check instructions to ensure that your essay is in the desired format.
Recheck your essay and see the sentence flow is smooth and add phrases to help connect thoughts or ideas.
image
Process of writing an essay: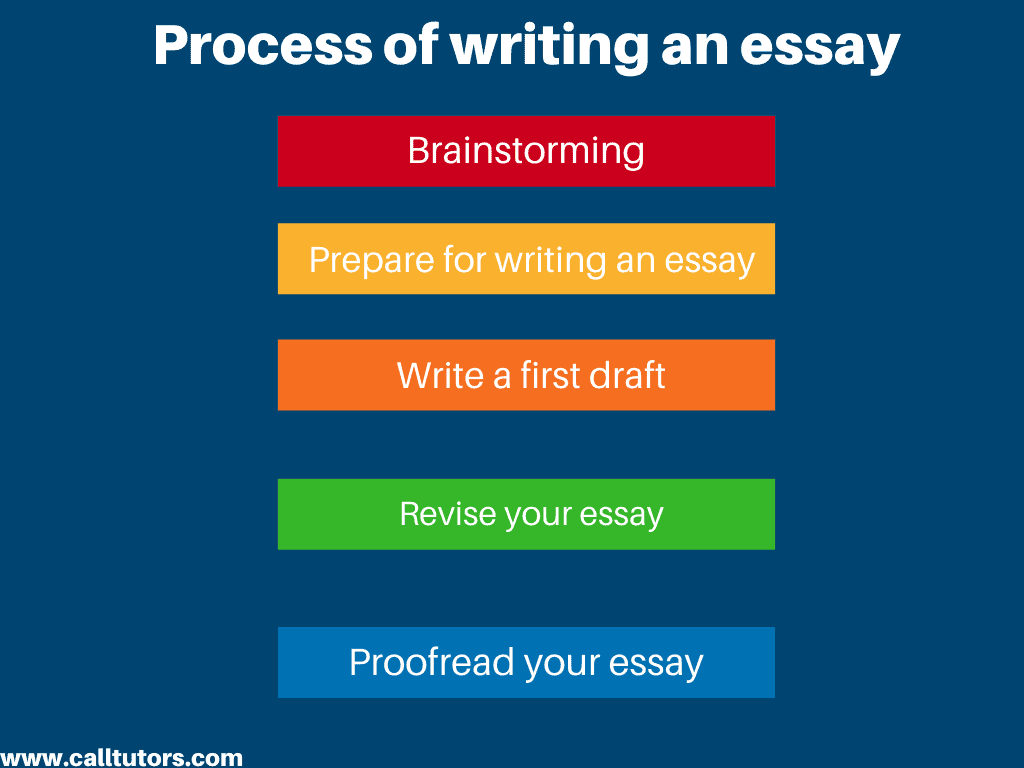 1.Brainstorming
It often helps to gather your ideas before you start writing. Based on your prompt, try to create as many ideas as possible to use in your article.
2. Prepare for writing an essay
Outlining the essay and gathering materials with proof are all part of the planning process. Examine the outcomes of the brainstorming session. First, to help your study separate the essential ideas and then arrange them in a coherent and progressive order.
3. Write a first draft
It is the main part of the essay writing process where you simply roll up your sleeves and compose the first draft. Remember that it doesn't have to be perfect; this is your first draft, not your final draft, so allow yourself to make mistakes. You'll skip the big idea if you're focused on making every single word right.
4. Revise your essay
The revisions stage includes your second, third, or even twelfth draft if needed. Rewrite the first draft by improving your mistakes. Consider word use, clarity, and advanced writing methods such as avoiding the passive voice.
5. Proofread your essay
It's time for the final touch after all of the revisions have been completed. Fix any misspellings, spacing problems, or grammatical mistakes in your essay.
Conclusion:

We explain the essay writing tips and process in detail. We hope you will find it helpful and get the complete answer to your question. Follow the steps and tips sincerely and write an essay impressively.
If you want to learn how to write an essay, you need to understand these steps. We also recommend that you practice writing sample essays on various topics.
FAQ
1.  How to start an introduction?
Start your essay introduction with a compelling story, idea, or fact. Grow your essay with that main idea.
2. What must not be included while writing an essay?
There are so many mistakes a writer can make while writing an essay. That must be avoided by the writer. For example, contractions should not include and the use of no slangs, etc.
3. What is the meaning of an essay?
An essay is just a part of writing that provides information and the writer's viewpoint on a specific topic.