In this blog, you will learn why marketing is important in business. So, let's get started.
Let us discuss something interesting you will get to know after reading this blog.
Do you have a good understanding of what your customers want?
Do you believe your customers have faith in your products?
When was a consumer last mentioned your product or service on Twitter? Was it a complaint or a compliment?
All of these questions have their answers in marketing. The success or failure of your business is determined by how you advertise it. Marketing is a technique for generating and maintaining demand and relevance, reputation, and competition. Without it, your company will likely close down due to a lack of sales.
So, why is marketing so important in business? Please take a look at these 9 reasons why you need it.
What is marketing?
There are many definitions of marketing, but I will talk about the easiest one. The main job of marketing is only one, which is to tell people about yourself or to sell something. And nowadays, no work can be done without marketing.
Marketing means that any person has to sell any goods. In marketing, the customer has to tell about his product. Then he has to create the need for that product. And custom has to understand what it needs.
There are 4 elements in this marketing process, which we also call the marketing of P.
Product – First, you have to select the product.
Place – Where is the highest demand for that product?
Price – The price of that product has to be fixed.
Promotion – Telling the customers about the product.
Types Of Marketing
Marketing is done in many ways all over the world. Here are two types of marketing that are used in many companies:
Network marketing
You must have heard about networking marketing. In this type of marketing, people are involved in the form of a pyramid structure. And they sell the product by joining a company. Every member of this network is an independent sales representative and gets a fixed commission for selling the product. The product is delivered from the company to the direct customer through network marketing. Networking marketing is also called multi-level marketing. It has many other names.
Type of Network Marketing
Cellular Marketing.
Consumer-Direct Marketing.
Referral Marketing.
Home base Business Franchising.
Why is marketing research important for business owners?
Your business needs marketing because it informs consumers about your goods and services, engages them, and influences their purchasing behavior. A marketing plan, a component of your business plan, also aids in establishing and sustaining demand, relevance, reputation, competitiveness, etc.
Digital Marketing
Digital Marketing is the marketing that is done through the Internet. Using this marketing type, any company can market its product to its customers. In which you can earn a lot of money too. It is also called online marketing. When any company comes out with its new product, it uses marketing to tell that product to all the people.
The main objective of marketing is only to present your product to as many people as possible, whether online or offline. Nowadays, everyone is using the Internet, increasing daily, so digital marketing is done a lot.
When and where is digital marketing used?
Digital marketing is used when people like to spend more time on the Internet. In them, the company shows ads for its product. By which people click on those ads and buy that product.
Blogging
Content marketing
SEO (Search Engine Marketing)
Social Media Marketing
Google Ads
Apps Marketing
Youtube Channel Marketing
Why digital marketing is important for business?
You may reach a worldwide audience with digital marketing strategy in a method that is affordable, scalable, and quantifiable. The following are some of the main advantages of digital marketing: the capacity to communicate with prospects and discover precisely what they require or the ability to understand your clients better!
Why Marketing Is Important In Business?
Here are some reasons why marketing is important in business:
Marketing Attracts Customers
Without any doubt, marketing is an effective strategy to attract customers. We all know how important it is for a business to stay connected with its clients. And marketing is a tool for keeping in touch with customers and continuing the conversation. However, engaging customers is not the same as selling a product. Engaging customers means providing them with relevant information about the company and the product.
The entrepreneur also informs his clients about new products and services through marketing. He also tells them how that product or service can help them in their daily lives. Entrepreneurs can also use social media to stay in touch with clients because their entrepreneurs can engage with their customers for free. However, some businesses also use youtube videos that combine entertainment and comedy to keep their clients interested. Other businesses invite their audience to be part of their word-of-mouth marketing campaigns and recommend their brand to friends and family members.
Marketing builds a company's reputation
Undoubtedly, the company's reputation is important in determining brand equity. Most marketing activities are directed toward increasing the company's brand equity. Companies also try to increase their brand recognition by making their logo design, brand colors, and slogans well-known among the general public. Remember that a company's reputation depends on how well it satisfies its consumers' expectations.
Businesses that successfully satisfy their consumers' expectations are responsible members of the business community. This is only why customers feel proud and glad to buy products from these businesses. Marketers use excellent communication, professional logo and branding, public relations, and CSR tactics to maintain a company's reputation.
Marketing helps build relationships with customers.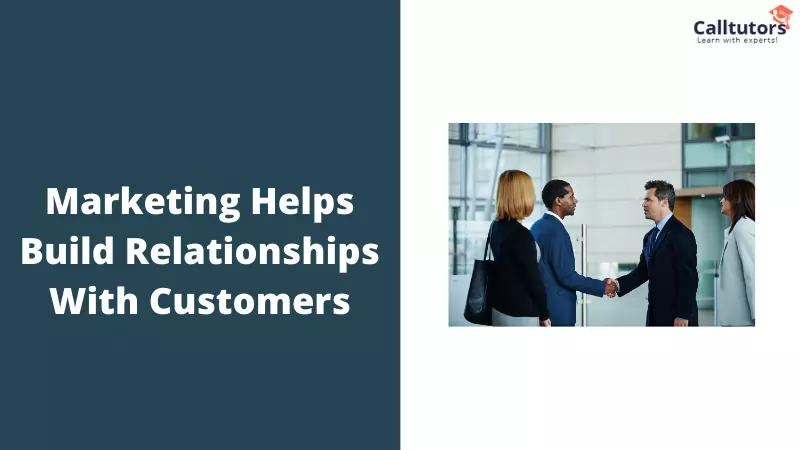 If you have a business, you need to build trust and a good understanding of customers. As we all know, most marketing research is based on psychology, demography, and consumer behavior. The business can meet its clients' news through this segmentation, enhancing customer confidence in the company.
The product team guarantees that they receive the company's product promised to its consumers. Customers become loyal to a brand because of the availability of high-quality products. Customers who trust your brand will purchase more things. Mutual understanding and trust between the business and its clients will benefit the entrepreneur more.
Informs customers by acting as a marketing communication channel
Marketing informs the customers of the business or entrepreneur about the product or service that the entrepreneur wants to offer them. Customers learn about the value of a product or service, how to utilize it, and other information through marketing. This information is helpful for the customers.
The entrepreneur must constantly endeavor to persuade his clients to increase his business through marketing because the market is currently competitive. Entrepreneurs can benefit by informing their customers of discounts and other competitive strategies. Communication marketing helps the entrepreneur's business in becoming a market leader.
Marketing drives sales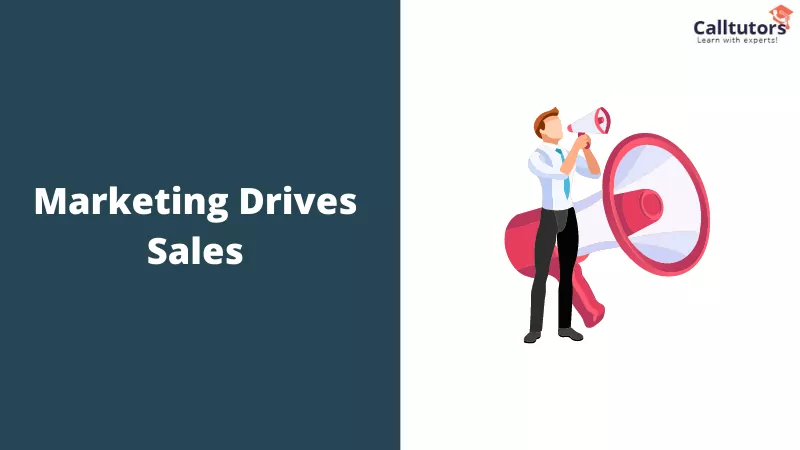 Marketing uses different techniques to promote the entrepreneur's services and products. When a product or service is advertised, it is brought to the attention of customers, which increases the chances of its sale. Customers may purchase an entrepreneur's product or service only after testing it, and marketing can help. As a business owner or marketer you always look for potential cusotmers. And designing a custom logo for your business can using it on every marketing campaign can help you to attract potential customers.
Remember that when customers are happy with a company's product or service, they play the role o brand ambassadors without the entrepreneur's knowledge. Because they selflessly inform others about your service or product and company's logo design, it increases the entrepreneur's revenues. As a result, the entrepreneur must ensure that the products and services offered are excellent.
It Helps In The Identification Of Your Target Audience.
This is the seventh reason why marketing is important in business. Marketing isn't just for the eyes and ears of your customers. You can also learn much about your target audience (those who love you already).
Please get to the point where you fully comprehend their desires, needs, and issues. Figure out how to meet people where they are and make genuine connections with them. Consumers will spend 48 percent more online purchases if they have a tailored experience.
Knowing your target audience can help you improve your marketing efforts and prevent wasting money by putting your message in front of the incorrect individuals.
It Helps You Grow Your Business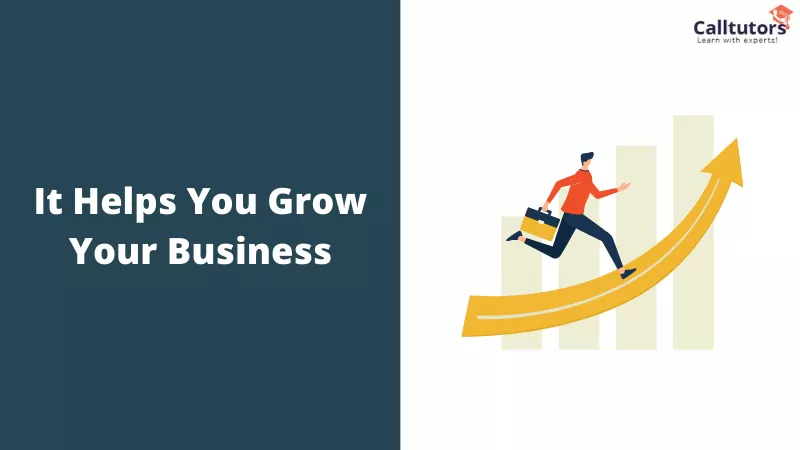 This is the eighth reason why marketing is important in business.Building your brand's reputation through marketing will lead to higher income and growth for your company. You have the option of building an SMS marketing campaign, working on social media, improving your email newsletters, and other solutions. If your products are as wonderful as you say they are, you'll develop a loyal following of clients who will help you spread the word! Did you know that word-of-mouth marketing is responsible for 85 percent of new customer acquisitions for small businesses? Without a doubt, It is the best.
Marketing Creates Revenue Options
This is the second reason why marketing is important in business. Many businesses benefit greatly from marketing when it comes to generating cash. It occurs when other companies use different marketing methods to boost profits. Reducing product costs is one strategy to increase profit. As a result, a large number of buyers will purchase the product.
The Reduced product cost will attract more potential buyers, resulting in increased sales. It's preferable to make smaller profits but have more constant sales.
Conclusion
In this blog, you have learned in detail why marketing is important in business. I hope you have understood why marketing is important in business easily. And if you are facing a problem writing assignment, then you are in the right place. Our experts provide you marketing assignment help at a reasonable cost within the deadline.
You May Also Like to Read..!!
Top 8 Types of Marketing Research And How To Use Them?
FAQs (Frequently Asked Questions)
How does marketing influences our daily life?
Marketing has a significant impact on consumer behavior and affects all facets of our lives. We utilize promotional products on a daily basis, from toothpaste to clothing. Consumers' purchasing decisions are shaped by marketing. People get better educated about various options and novelties with the help of marketing.
What do we learn in marketing?
Marketing majors study the art and science of determining what people want, then designing, optimizing, and promoting products and services to appeal to a specific population.
Why digital marketing is important for small businesses?
Compared to conventional advertising strategies like print ads, direct mail, billboards, TV, and radio, digital marketing has many advantages. It enables businesses to use their resources better while enabling consumers to interact with brands on their terms.