Are you a new college student? Do you have anxiety about writing? Whenever you hear the word "academic," do you get goosebumps? If yes, then you are not the only one. Many students have faced the same situation. They also want to know what is academic writing. We are glad you come here because we provide complete guidance on academic writing in this blog post.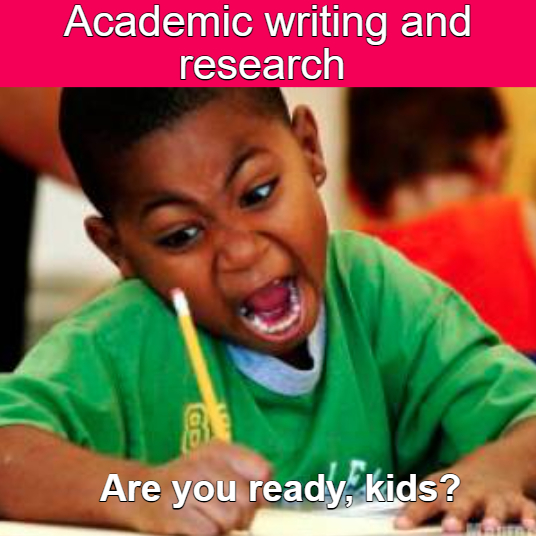 What is academic writing?
" Academic writing must be brief, clear, focused, properly structured, and supported by the evidence. It helps in providing the information."
Academic writing is very important to learn especially for students. It teaches the student how to think critically and accurately while clearly conveying complex ideas in a well-structured, concise format. These types of writing can be defined in many ways. Your instructors can give different names to these assignments – essay, term paper, analysis essay but all of them have the same purpose and are based on the same principles.
Points to remember-
Academic writing should involve expressing your own ideas in response to what your teacher said.
The goal of completing academic writing or academic paper is to show that you have a profound knowledge of a specific topic.
You must share your own thoughts about a scientific question or an issue that may be of interest to your professor and other scholars.
Features Of Academic Writing
Academic writing is
The question is answered in a prepared and centered manner and shows an awareness of the subject.
Academic writing structure is consistent, written in a logical order, and includes points and content linked to it.
It displays understanding of the subject region, supports viewpoints and claims with facts, and is correctly referenced.
It is simple, brief, and balanced and uses adequate vocabulary and tenses.
It should involve expressing your own ideas in response to what your teacher said. The goal of completing academic paper is to show that you have a profound knowledge of a specific topic. You can easily share your own thoughts about a scientific question or an issue that may be of interest to your professor, and other scholars.
What Are The Types of Academic Writing
There are four major types :
| | |
| --- | --- |
| Descriptive | It is one of the simplest types of academic writing. The main objective of it is to give information or facts about the subject area. An example of descriptive writing would be a summary of a study or a report of an experiment's results. |
| Analytical | Analytical is Critical |
| | It involves information as that of descriptive writing, but it needs to re-arrange the details and facts and detail them into types, groups, categories, parts, or relationships. |
| Persuasive | Persuasive writing has similar features to analytical academic writing, but you can add your own perspective here. Several essays are persuasive, and a persuasive component in body paragraphs and summary of a research study. |
| Critical | It has similar features as that of persuasive writing, along with at least one another individual point of view. |
What Is The Purpose Of Academic Writing?
There are several purposes of academic writing, but the main purpose is to provide the information with a clear, appropriate, and thoughtful image of that specific topic. It has several types. Each of them is written to provide for its specific purpose; for example, one type is done to explain the subject, the other is done just to describe, etc. Now, moving toward its overall purpose , they are as follows:
Accuracy
When you start writing you need to use more accurate and authentic words. Some students use more unclear word combinations like "many people say" or "once a person said" are not considered to feel accurate in academic writing. So one of its purposes is to provide the reader with correct and accurate information.

Density
On a daily basis, we use very simple language, and in a very clear way, but when we write or read academic content, you have noticed that it involves complex words and languages that are hard to understand. In academic writing, we have to use more accurate language that includes all points of view, including grammar, phrases, clauses, subordinates, qualifying adjectives, etc.
Correctness
During the academic writing, you should avoid informal language. Its purpose is to avoid using short forms and dialect words in your writing.
Detachment
While writing content, the student has to focus more on the topic's objective rather than focusing on what your audience thinks about that topic. So whenever we talk about objectivity, we talk about the central idea or main theme of the topic. So, try to write information relevant to the topic without thinking about what your opinion is.
Above are some of the key points that everyone should keep in mind while reading and writing the content.
What are the fundamental rules of academic writing?
The rules that must follow while academic writing are explained below-
1. Describe ideas clearly
Describing the topic is one of the difficult tasks for students. Try to make the content reader-friendly.
2. Create an outline
Planning helps you achieve your goals. You can write consistently by following the outline.
3. Explain one point in one paragraph
The audience likes to write the writing, which explains the information properly. Help your audience in understanding your point.
4. Create short sentences
Long sentences are hard to read; that is why try to create short and concise sentences.
5. Apply active voice
Try to use an active voice in your academic writing.
Academic Writing Structure: 3 Main Sections
An academic paper has three distinct sections:
In the introduction, you must grab the reader's attention and identify the thesis of the paper. Try to include the thesis statement in a single line so that the purpose of your writing would be clear to the readers.
This is the main part of the writing, and the paragraphs must be clearly written. Each initial sentence links the preceding paragraph, and the whole section flows smoothly.
In conclusion, you re-emphasize the thesis and summarize all the main points. The conclusion consists of one paragraph, which shows the final conclusion to the reader.
How Can Scholarly Writing Be Structured?
Here are some of the things to remember.
Planning
You should need to make a plan before starting to write a paper. Your academic paper will be analytical and organized.
Outline
A proper outline is a necessity for writing. An outline will not only help you formulate your thoughts but will sometimes make you aware of certain relationships between topics. It will help you determine the pertinent information to be included in your paper.
Language
Your paper's language needs to be clear, and words need to be chosen for their accuracy. A thesaurus is a good tool to help you pick just the right words to explain the issues.
Point-Of-View
The third person's point of view, as the focus of academic writing, is to educate on the facts, not support an opinion.
Bonus point-
What is academic plagiarism?
Usually, plagiarism is using another person's ideas or words as showing them as your own. In academic writing, the work considered plagiarism are-
Using the content similarly to the other person who writes it.
Not making the reference column at the end of the writing.
Use images from the content of the other without giving them credit.
We understand students do not know about it, and they use it unintentionally because they are new to this writing. That is why I am explaining here so that you must know about it.
Quick links
Academic writing: Do's and Don'ts
Know we hope you understand what is academic writing, and now you will come to know about the Do's of academic writing-
Your papers must have a clear purpose. It presents your original point of view.
Your writing must have a single focus – all paragraphs have to include relevant evidence (facts, expert opinions, and quotations, examples) to support your thesis statement.
You must follow a standard organizational pattern, such as an introduction, the main body, and a conclusion. Some papers may require an abstract.
As a writer, you need to provide clear, logical, and simple explanations to your reader.
You should refer to a number of scholarly sources. You need to integrate source materials into your discussion.
To ensure academic integrity, all college essays should be formatted in accordance with the requirements of one of the specific citation styles – APA, MLA, Harvard, Chicago that determine the rules for in-text citations, paper sections, format, reference list.
Don'ts of academic writing-
Don't use informal language, which creates a negative impression on the audience.
Don't use improper font styles because it appears unpleasant for the reader to read. Keep font size 12 and use Times New Roman style for writing.
Try to avoid using fillers.
Don't switch the tense in between the writing as it breaks the flow of it.
Let's discuss example of persuasive academic writing
"Which one is better: Basketball or baseball."
In this writing, the writer prefers basketball over baseball. In this academic writing, a writer will convince the audience of his point of view by providing evidence. For example, he mentions that the pace of basketball is faster, and we can also score high in basketball rather than baseball.
Conclusion
Read this article where you will find a complete guide on how to write good academic papers. We will provide you with all the necessary information. You can also submit your requirements with us. We always complete your paper within the given deadline.
If you face any problem in academic writing, then you can contact us. We provide professional services for all students. You can get online help from us anytime in the day or night. Our team of experts is available 24/7 for your help.
FAQ
What is the relationship between academic writing and research?
As per the American sociologist Earl Robert Babbie, "Research is one of the systematic inquiry to describe, explain, predict and control the observed phenomenon. Research involves inductive and deductive methods." Academic writing is one of the mediums by which the observations, results, and conclusions of particular research can be shared with other fellow non-specialist and researchers as a published article. 
What is the best font for academic writing?
Times New Roman is one of the usual choices for most academic documents, and there are some of the top universities that specify this font to students to prepare a thesis. For several years, this font was the default body text for Microsoft Word.
What are the academic writing formats?
There are various kinds of academic writing formats, such as APA (American Psychological Association), MLA (Modern Language Association), HARVARD, IEEE, OSCOLA, CHICAGO, and VANCOUVER. Students are assigned to write academic papers in any of these writing formats.
Why does academic writing matter?
The main objective of academic writing is to communicate the idea from one another. For a student, writing can be the only window to their thoughts. Therefore, students must learn how to write to convince readers with academic writing.