DBMS is one of the difficult subjects for the students. Because it demands a lot of research work and students can't spend too much time researching. In this situation, most of the students searching for database assignment help. We offer an excellent database assignment and deliver it within the given deadline.
Table of Contents
Our database help experts also provided help on a short period of time. Our qualified database experts are well aware of all the database solutions. If you are struggling for DBMS assignment help, you can contact us at any time. Our experts are always available to help you.
What is DBMS?
DBMS stands for a database management system. It is a collection of records. Database management systems are designed as the means of managing all the records. It is a system software that enables to store, change, manipulate and extract data from a database.
DBMS generally manipulates the data format, field names, record structure, and file structure. It also defines rules to validate and manipulate this data. It is used in a wide range in many sectors like banking, airlines, universities, human resources, manufacturing and selling and many more.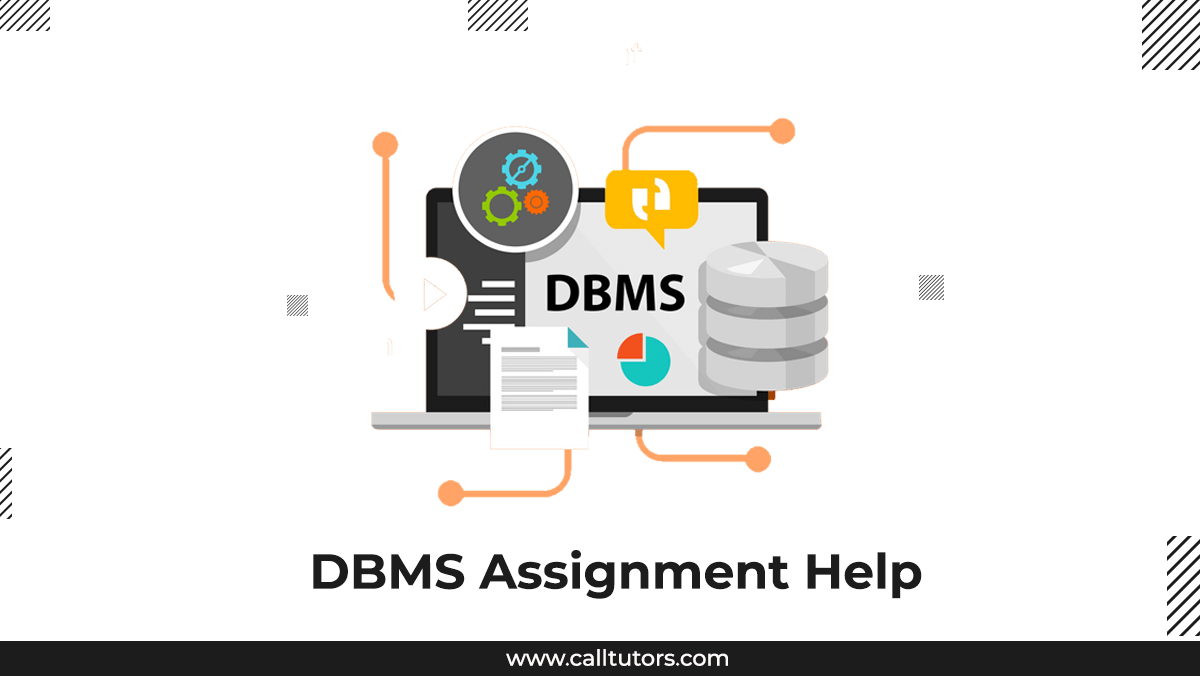 Types of Database Management Systems
There are four structural types of database management systems:
Hierarchical databases:

It contain information about there groups of parent/child relationships, like as a tree structure. It collects all records together as a record type. These record types are the equivalent of tables in the relational model, and with the individual records being the equivalent of rows.

Network databases:

In network databases, children are called members and parents are an occupier. The difference between each child or member can have more than one parent. A large digital computer mainly uses a network database. The network database is more efficient. Therefore is similar to the hierarchical database.

Relational databases:

In relational databases, the relationship between data files is relational. Hierarchical and network databases require the user to pass a hierarchy in order to access required data. Relational databases work on each table has a key field that uniquely indicates each row, and that these key fields can be used to connect one table of data to another.

Object-oriented databases:

In this type of DBMS, it uses programming languages like C, C++, and Java which is an object-oriented language. Therefore, the object-oriented database derivation is the integrity of object-oriented programming language systems and consistent systems.
Why Studying DBMS is Important for the Students?
Database is basically used to retrieve, store, update and manage the data in a computer system. DBMS is growing immensely these days. This is the reason why students find the best DBMS assignment experts. Our experts have the vast knowledge about DBMS. They deliver your assignment within deadline at low prices.
Importance of DBMS
DBMS can maintain data consistency and reduce the data redundancy.
It promotes data authentication.
It makes the process of data management smooth and easy.
It ensures data security.
Useful application programs can be developed in no matter of time.
Why you should choose our database management assignment help
To understand how our experts work, you can check our assignment sample on our website. Once you review them, you will know how much efforts our writers put into deliver a good assignment to every student.
We also provide DBMS term papers, DBMS thesis, database homework help, database management essay help, etc. Read our working process:-
Firstly, our computer science experts carefully read your requirements.
They research on the topic and start collecting information about your assignment. After collecting information they start writing the database assignment according to your requirement.
After writing the assignment team of professional proof-readers and editors checks the document carefully and make the order error-free.
After the final delivery, if you want any changes in the assignment. Our database assignment writers modify your assignment without charging any extra cost.

Our other online programming Help services
Get the excellent services from our DBMS help experts
Following are the reasons that explain why students choose us for their assignment.
Our teams of experts are available 24/7 for your help and resolve your queries. You can contact us at any time in day or night. They are always available for your help.
We always deliver your assignment before the given deadline. You can also take help from us at the last minute of submission.
Our experienced writers always send your assignment is plagiarism free. You will never find any kind of copied content in your assignment.
Our team of experts can work on all the popular formatting styles.
If you are not satisfied with our services and you feel that the final work needs to be edited. You can connect with us any time. Our experts will modify your assignment within deadline without taking any extra charges.

The guarantees mentioned above become yours when you hire us for your assignment help.