Android is an operating system based on Linux kernel. It is very difficult and time-consuming subject. Writing Android assignments has never been an easy task for the students. It needs a lot of creativity and innovation. Many students face difficulties to complete the android assignment within the deadline. If you are also searching for the online android assignment help then you can contact us. We offer the best android help to those students who struggle to score the good grades in their academic career.
Table of Contents
An Overview of Android:
Android is a Linux based operating system. It is design for touchscreen mobile devices such as smartphones and tablet computers. Android applications are created in Java programming language and support multitasking.
The android operating system supports a large number of applications in Smartphones. These applications are more comfortable and advanced for the users. The android is an open source operating system means that it's free and anyone can use it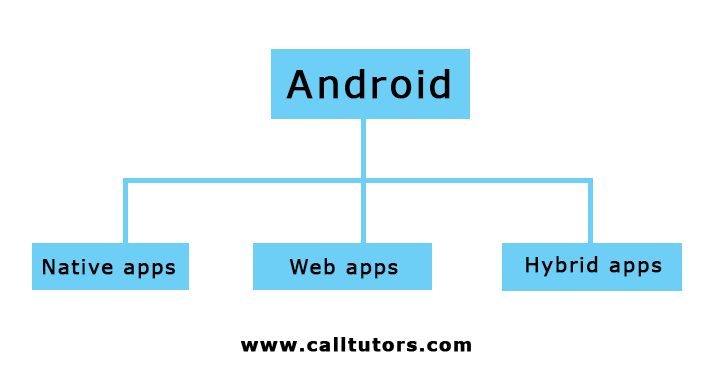 The basic working of an android application framework
Android operating system is a stack of software components. It is roughly divided into five sections layers as shown below in the diagram.
Linux Kernel:

The lowest layer of the Android framework is the Linux kernel for low-level hardware interfaces. This provides a level of abstraction between the device hardware and it contains all the essential hardware drivers like camera, keypad, display etc. It also provides basic system functions such as process management, memory management, and device management.

Libraries:

On top of Linux kernel there is a set of libraries including open-source Web browser engine Web Kit, well-known library, SQLite database which is a useful repository for storage and sharing of application data, libraries to play and record audio and video, SSL libraries responsible for Internet security etc.

Android Runtime:

This is the third section of the architecture and available on the second layer from the bottom. This section provides a key component called Dalvik Virtual Machine which is a kind of Java Virtual Machine specially designed and optimized for Android.

The Android runtime also provides a set of core libraries which enable Android application developers to write Android applications using standard Java programming language.

Dalvik is a register-based Virtual Machine that's been optimized to ensure that a device can run multiple instances efficiently.

Application Framework:

The Application Framework layer provides many higher-level services to applications in the form of Java classes. Android applications directly interact with an application framework. It manages the basic functions of the Android device such as resource management, voice call management etc.

Applications:

You will find all applications in Android, both native and third-party, are built on the application layer. The application layer provides the user interface to an application which runs on the Android runtime, using the pre-built classes and services made available from the application framework. Examples of such applications are Contacts Books, Browser, and Games etc.
Some features of Android
Good User interface
Storage
Connectivity: GSM/EDGE, IDEN, CDMA, Bluetooth, WI-FI, EDGE,3G,NFC, LTE,GPS.
Messaging
Multi Language support
Multi-touch
Multi-tasking
Video calling
Screen capture
External storage
Optimized graphics
Media support
What is unique about our android assignment help services?
We make sure that all our customers always get grammatical and plagiarism free assignment. Additionally, the quality standards of our assignment will be strictly checked by our certified quality analysts. You always get your assignment whatever you want.
On time delivery

We understand the importance of submitting the assignment within the deadline. We promise to deliver your android assignment within the deadline. You always get your final assignment within time.

100% unique content

The content delivered to you will be 100% original with accurate citations and references. Our experts always use Turnitin software to check the plagiarism. They also send the plagiarism free assignment with Turnitin report.

24*7 customer support

You can contact our customer support staff anytime for any queries related to your assignment. They are always available for your help. You can also contact us for any kind of modification whenever you want.

Certified writers

Your android assignment will be written by experienced and professional writers after extensive research. So, you need not worry about the authenticity of the content. You always get the best quality content from our experts.

100% satisfaction

We understand the value of your hard-earned money and thus we provide a money-back guarantee if you are not satisfied with our delivery.

Unlimited free revisions

We also offer you the freedom to introduce any last minute changes in the assignment without any extra charges.

You don't need to stress the quality of content; each assignment will be checked before sending it to you. Our experts also provide help in the last minute of exams, competitions, and tests. You can contact us at any time through emails, or phone calls or on live chat.

Our other online programming Help services
Contact us for Online Android Homework Help anytime
Take the benefit of Android assignment help services offered by us. We are the best assignment writing service provider and a one-stop destination to end all your academic worries. You can easily connect with us through phone e-mail, or live chat. You can contact us anytime; our experts are always available for your help.
You can also get the best discount on Android Assignment Help offered by us by placing your order right away!